You are here
Fuel prices to remain stable in April, despite decrease on international market
By JT - Apr 01,2017 - Last updated at Apr 01,2017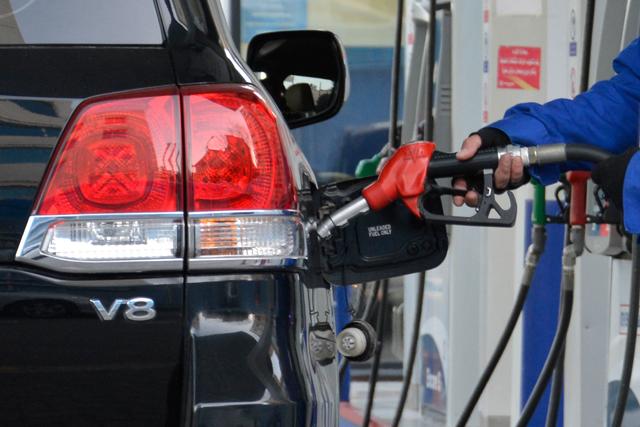 One litre of unleaded 90-octane gasoline will continue to be sold at JD0.665, while a litre of unleaded 95-octane gasoline will still cost JD0.880, with diesel and kerosene staying at JD0.480 per litre, as in March, according to a government decision (Photo by Amjad Gshoun)
AMMAN — The government on Friday decided to maintain fuel products prices in April, despite the drop in international oil prices.
The government's decision came after an addition of JD0.02 on each litre of 90-octane gasoline and 95-octane gasoline, JD0.015 on each litre of diesel and kerosene, in order to support the budget as part of the Kingdom's financial reform, the Jordan News Agency, Petra, reported.
A government fuel pricing committee panel meets monthly to adjust prices in line with changes in oil prices on the international market.
The decision to keep the prices unchanged in April followed a decrease of crude oil and fuel prices on the international market to $52.6 in March, compared to $55.6 per barrel in February, the committee said.
One litre of unleaded 90-octane gasoline will continue to be sold at JD0.665, while a litre of unleaded 95-octane gasoline will still cost JD0.880, with diesel and kerosene staying at JD0.480 per litre, as in March.
The price of a 12kg gas cylinder, used for cooking and heating purposes, remains at JD7, although its international price increased to JD9, the committee noted.
This month, the government provided the market for the first time with the 98-octane gasoline, which will be sold for JD1.03 per litre, in addition to providing the Euro 5 diesel that will be sold at the same rate of the "normal diesel".
Related Articles
Apr 25,2016
AMMAN — The Lower House energy committee expects the prices of fuel products to remain the same in May, despite the rise in global prices."I
May 31,2017
AMMAN — The government on Wednesday decided to lower the prices of 90-octane gasoline, kerosene and diesel by JD0.1, while maintaining the p
Oct 01,2016
AMMAN — The government on Friday decided to increase the prices of gasoline, kerosene and diesel, and to maintain the price of gas cylinders
Newsletter
Get top stories and blog posts emailed to you each day.