You are here
Fuel solid additives 'have no impact on human health, environment' — minister
Panel prohibits iron in gasoline, magnesium above 2ppm in new rules
By Hana Namrouqa - Dec 07,2018 - Last updated at Dec 07,2018
AMMAN — Solid additives in fuel do not affect public health or the environment but have a mechanical impact on automobiles, Minister of Environment Ibrahim Shahahdeh said on Thursday.
The Environment Ministry is, however, part of the permanent committee on fuel and fuel derivatives at the Jordan Institute for Standards and Metrology, which on Thursday modified the Jordanian technical standards for fuel, Shahahdeh noted.
The committee decided on Thursday to ban the import or production of fuel containing iron and also banned any fuel additives that are not allowed as per the Jordanian technical standards on fuel.
In addition, the committee banned the import and production, by the Jordan Petroleum Refinery Company (JPRC), of fuel with magnesium concentration of over two parts per million (ppm).
A controversy and public debate was triggered after the Jordan Standards and Metrology Organisation (JSMO) announced on Tuesday the results of tests of imported gasoline, prompted in the first place by citizens' complaints of increased formulation of mineral residues on spark plugs in vehicles using Octane-90 and a shorter life for these parts.
The report, carried out by an internationally accredited company, has shown high iron presence in 90- and 95-octane fuel samples from various gas stations, including those affiliated with the refinery, which has cried foul, accusing JSMO of "bias".
"The decisions were taken today and have already gone into effect. Any imported or locally produced fuel must now adhere to the new standards. We are committed and bound by international treaties [to safeguard health and environment] and we are extremely keen on adhering to the highest international standards in this regard," Shahahdeh told The Jordan Times over the phone.
"The Ministry of Environment inspects imported fuel and fuel derivatives for the presence of elements that can directly or indirectly affect public health and the environment. To this end, for example, the ministry in 2009 phased out the use of lead in fuel, because this element causes serious health and environment hazards", he noted.
The JPRC's reaction came despite the fact that the refinery does not have to abide by gasoline quality regulations under a waiver, pending the completion of its fourth phase of an expansion plan, where it would be technically able to meet the local specifications.
In 2016, the government signed deals with the French oil company Total, Jordan's Manaseer Oil & Gas and the JPRC to equally divide the distribution of oil derivatives between the three companies.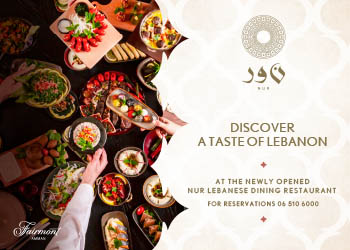 Newsletter
Get top stories and blog posts emailed to you each day.