You are here
Fuheis souk celebrates culture, Ramadan
By Suzanna Goussous - Jun 21,2015 - Last updated at Jun 21,2015
Fuheis residents and visitors attend a music performance at Watar Souk in the Balqa District, some 20km northwest of Amman, last Friday (Photo by Suzanna Goussous)
FUHEIS — Aiming to revive culture and promote the arts, Fuheis residents are organising the Watar Souk showcasing artwork and hand-made products on Fridays.
Watar for Culture and Creativity, Arabic for musical string, is a nonprofit organisation in Fuheis promoting intercultural communication among residents and visitors, according to Jeryes Samawi, the NGO's founder and former culture minister.
The venue for the souk is an old house in Fuheis, 20km northwest of Amman.
"This is a platform for all kinds of cultural events," he told The Jordan Times, noting that the venue hosts local artists who perform old Arabic songs and holds art exhibitions on a weekly basis.
"Many local artists and composers share their art with residents, tourists and visitors," added Samawi, who is also a poet.
"This souk aims to enlighten people on the concept of culture and that it does not only entail reading books and achieving academic excellence; it encompasses all kinds of art, including poetry, embroidery, traditional food and home-made products."
"Intangible heritage is what this souk encourages in order to combat extremism starting from the smallest villages in the Kingdom," he said.
Watar Souk Director Ibtissam Manaseer said the weekly open market also seeks to promote Fuheis as a tourist and cultural destination.
"Every Friday, the souk hosts a cultural night, where a local artist performs. This is to also encourage young people to participate and attend such events," she told The Jordan Times.
The souk opens at 9pm every Friday during Ramadan, and on other months it will be open from 10am to 10pm, according to Manaseer.
Ayman Samawi, head of Fuheis' Youth Club, said culture and heritage should be promoted among the public to avoid and reject extremism.
"We are surrounded by extremist ideologies and actions, which is why it is very important to promote culture, music, theatre, cinema and all types of art in order to counter fanatical thoughts," he said.
"In Fuheis, we are celebrating Ramadan, security and the stability of Jordan," he told The Jordan Times.
The town, which has a majority Christian population, has its own atmosphere, and events like Watar Souk "mix" this atmosphere with that of Ramadan to promote heritage and art, according to Amer Mohammad, a local composer.
"During Ramadan, many organisations start selling home-made products and food. Souks like this encourage those private organisations and promote interfaith and coexistence among the people," Mohammad said.
Related Articles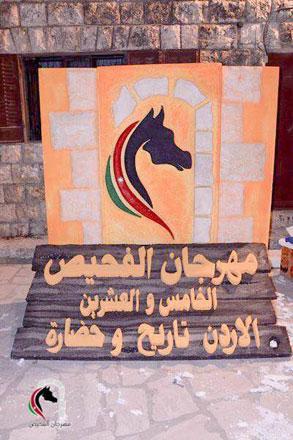 Aug 02,2016
AMMAN — Visual artists, singers and poets from across the region will perform in Fuheis from Thursday for the municipality's 25th annual cul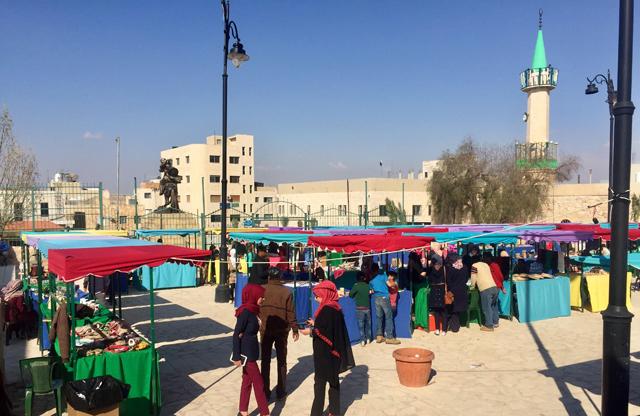 Mar 25,2017
KARAK — The Jabal Amman Residents Association (JARA) on Friday organised the "Karak Souk", in cooperation with the Ministry of Tourism and i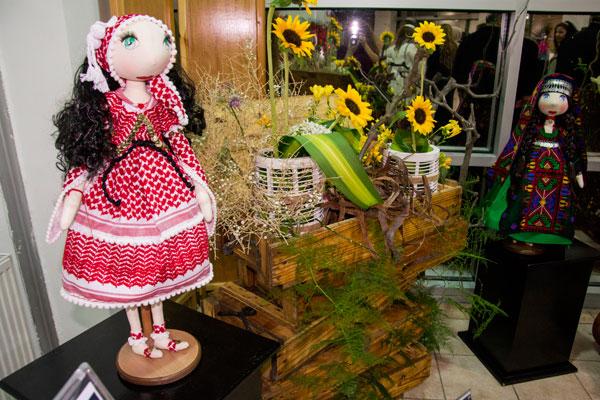 Mar 17,2016
AMMAN — On the occasion of the International Women's Day and the Japanese Doll Festival, Jordanian women participated in an exhibition on Tu
Newsletter
Get top stories and blog posts emailed to you each day.