You are here
GAM clears Jordan St., Hitteen camp of illegal vendors
By Muath Freij - Apr 07,2015 - Last updated at Apr 07,2015
AMMAN — Greater Amman Municipality (GAM) personnel on Tuesday cleared two areas in Amman of street vendors and removed a number of stalls.
Ahmad Ebbini, director of the GAM department to monitor street vendors, said the municipality launched the campaign in collaboration with Public Security Department (PSD) personnel, who accompanied municipal staff for security reasons.
"The campaign targeted two areas on Tuesday — Jordan Street and Hitteen camp," he told The Jordan Times over the phone on Tuesday.
Ebbini noted that street stalls and kiosks were disrupting traffic.
"We warned the vendors a long time ago especially through media outlets. The stalls were removed without any major incidents," he added.
The GAM official said Hitteen camp is on "the black list" in terms of the spread of street vendors.
"Jabal Hussein and downtown Amman used to be among the areas on the black list but now these areas have been cleared," he added.
Ebbini said this year is "much better" than the previous one as officials are serious in keeping the streets free of random stalls and vendors.
"We used to urge them to move to designated locations where they can do business but many insist that they can attract more customers if they keep showcasing their products on the streets," he added.
Ebbini said the Wadi Seer area is one of the neighbourhoods that will be targeted next because it is on the black list, adding that the crackdown on street stalls will continue.
up
13 users have voted, including you.
Related Articles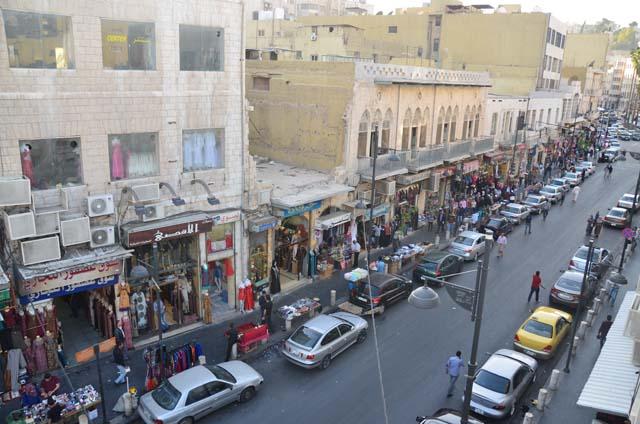 Jan 28,2014
The Greater Amman Municipality (GAM) has given street vendors until the end of February to stop displaying their goods on the capital's pavements, a GAM official said on Tuesday.
Aug 25,2015
AMMAN — The Greater Amman Municipality (GAM) has intensified its field inspections targeting street vendors and illegal kiosks on the airpor
Jan 14,2016
AMMAN — The Greater Amman Municipality (GAM) on Thursday stressed that pavements are for pedestrians, not for shopkeepers to display their g
Newsletter
Get top stories and blog posts emailed to you each day.