You are here
Garbage on Amman's streets worsened rainfall impact on Friday — GAM
By Muath Freij - Jan 09,2016 - Last updated at Jan 09,2016
A sanitation worker clears a blocked manhole in Amman on Friday (Photo courtesy of Greater Amman Municipality)
AMMAN — The Greater Amman Municipality (GAM) collected 2,924 tonnes of garbage in the capital on Friday following a heavy downpour, a municipal official said on Saturday.
The garbage generated by Amman residents blocked manholes leading to flooded streets and pavements, according to GAM spokesperson Izz Eddin Shammout, who noted that GAM usually collects around 2,045 tonnes of garbage on Fridays.
"We received 72 complaints about manholes being blocked and found many items thrown by people, including used plastic bags and cups. Another reason for the flooding was households connecting their drainage gutters to the sewage system," he told The Jordan Times over the phone.
The country was affected by a depression that brought heavy rainfall across the Kingdom on Friday.
Many tree leaves were also found on the streets due to the strong winds that hit the capital, and GAM employees worked diligently to remove them, according to Shammout.
Several sanitation workers were seen checking manholes inside tunnels to make sure they were not blocked so that traffic flow remained unaffected.
"Around 3,200 GAM employees were deployed in the streets when the emergency level was medium. Later in the day when we increased the level of emergency, another 600 were sent to the field," Shammout noted.
The GAM spokesperson said municipal cadres are working to repair a damaged wall on a dead-end street in the capital's Hashemi area.
Traffic Investigation Department Director Lt. Col. Basem Kharabsheh said the downpour caused road congestion in some areas and its personnel had to divert traffic, but vehicle movement was soon back to normal on all of Amman's streets.
"Some traffic lights were affected. We had to divert traffic from the Rantisi tunnel because the level of water increased. The water level was also high on Nasha bridge, because of blocked manholes," Kharabsheh added.
Related Articles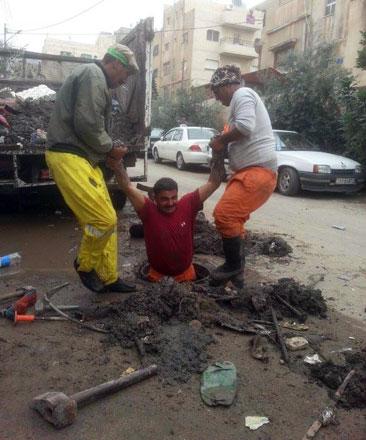 Jan 25,2016
AMMAN — The Greater Amman Municipality (GAM) said on Monday it has water pumps at the ready at four tunnels in Amman to prevent flooding and
Nov 05,2015
AMMAN — Amman Deputy Mayor Yousef Shawarbeh on Thursday said the hilly topography of the capital leads to flash floods in "exceptional" weat
Nov 07,2015
AMMAN — Weekend rainfall channelled around 4.5 million cubic metres (mcm) of water into dams around the Kingdom, Jordan Valley Authority (JV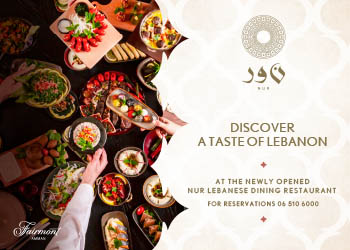 Newsletter
Get top stories and blog posts emailed to you each day.