You are here
German classical musical duo mesmerises audience in Amman
By Raed Omari - Sep 11,2018 - Last updated at Sep 11,2018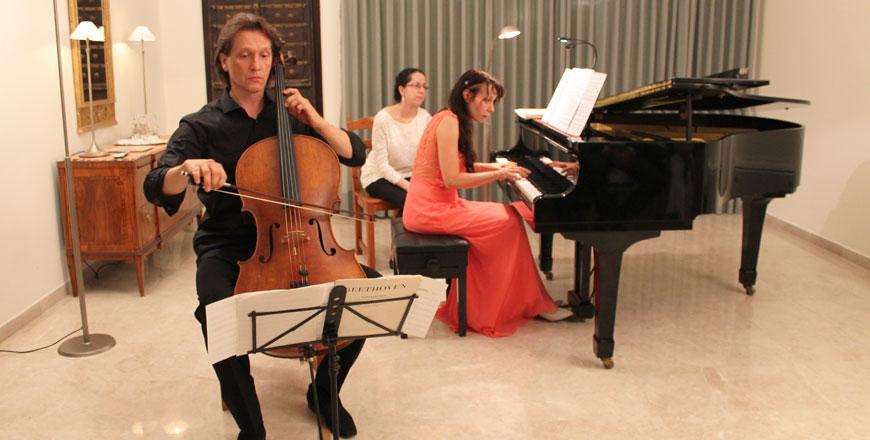 The Karlsruhe Duo performs classical and romantic pieces during a concert at the residence of the German Ambassador to Jordan Birgitta Siefker-Eberle (Photo courtesy of German Embassy)
AMMAN — The Karlsruhe Duo of the German cellist Reinhard Armleder and pianist Dagmar Hartmann on Monday mesmerised an audience of ambassadors, academics and intellectuals gathered at the residence of the German Ambassador to Jordan Birgitta Siefker-Eberle, as they performed classical and romantic pieces by Ludwig van Beethoven, Felix Mendelssohn Bartholdy, among other noted composers.
Armleder and Hartmann's performance seven classical, romantic and impressionist/modern pieces from a wide repertoire ranging from renowned German and European composers Robert Schumann, César Franck, Claude Debussy, Maurice Ravel and Manuel de Falla.
After opening their concert with the "Seven Variations in E flat major for cello and piano on a theme from Mozart's opera 'The Magic Flute'" by the greatest of all time composer Beethoven, the Karlsruhe Duo performed the "Songs without Words in D Major, Op. 109" from classical German composer Felix Mendelssohn Bartholdy.
Drawing great appraisal from the audience, the musicians continued their performance following a chronological order, which took them from Franck 's 19th century to de Falla's leap into the 20th era.
Introducing the Karlsruhe Concert-Duo to the audience, German ambassador noted that it is the second time Armleder and Hartmann grace the audience with their presence, following a previous concert in Amman's Bishop School last year.
The Karlsruhe Concert-Duo has been in existence since 1998, quickly establishing itself as a successful and sought-after duo in Germany and abroad.
In their repertoire, the two musicians concentrate on classical-romantic literature and 20th century music, often choosing to include rediscovered works of little known composers.
A specialist publication quoted in the embassy's concert statement said: "It is rare to find a duo with such a fortunate and intense combination of a kindred musicality, affinity and interaction with their instruments."
The two artists, who studied at the Trossingen University of Music, received a number of international recognitions, including first prize at the Lorenzo Perosi Competition in Biella (1999), in Moncalieri (1999) and at the Racconigi Competition (2001).
In France, the Karlsruher Konzert-Duo won the Concours Pierre Lantier in Paris (2000) and the U.A.F.M. competition in Chaville (2003).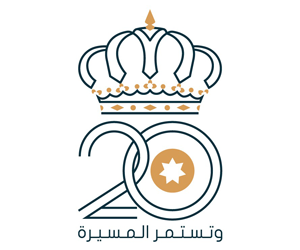 Newsletter
Get top stories and blog posts emailed to you each day.