You are here
Global cartoon competition highlights issues of child marriage, domestic violence
By Andrea Celeste - Nov 20,2017 - Last updated at Nov 26,2017
AMMAN — The United Nations Population Fund Jordan (UNFPA), Seventh Circles and cartoonist Omar Al Abdallat have launched a global online cartoon competition, calling participants to submit original cartoons expressing the negative effects of child marriage and domestic violence.
As part of the 16 Days of Activism 2017, the competition was held from October 20 to November 20 on the Working Dreamers website, inviting people over 18 years old of all nationalities to join.
"Showing an issue in one image is quite powerful, especially in today's world, when people have a very short time to look into details. At a time when we have tweets, everything is very short and messages are very quick. So, to have one image portraying these concepts was an interesting way to do it," Leana Islam, emergency youth officer at UNFPA told the Jordan Times at her office.
Two winners will be awarded a $500 prize each: one by the online voters and the other by a jury afterwards, according to Islam.
Child marriage and domestic violence are the most common types of violence, said Fatma Khan, the Gender Based Violence officer at UNFPA, who noted that "from our data, the most common types of violence that we come across are domestic violence perpetrated by the husband, and, among Syrian refugees, child marriage".
She said that violence against women is highly underreported. "Even if we have some numbers, they are not very reliable," Khan explained.
Khan said that "A Study On Child Marriage in Jordan 2017" conducted by the Higher Population Council of Jordan, showed a clear rise in the number of marriages of girls below 18 during 2010-2015 with an average number rising from 13.7 per cent in 2010 to 18.1 per cent in 2015.
Regarding domestic violence, the Demographic Health Survey 2012 indicated that 21 per cent of women married at least once in their lifetime report experiencing physical violence from their current or most recent husband, while 9 per cent report sexual violence, and 25 per cent report emotional violence.
The cartoon titled "Underage" by Ala Rustom is currently holding the leading position in the online voting contest, followed by the cartoon "Underage marriage" by Rashad Samie and "Victim of the ring!!" by Ayman Wasabi.
The jury consists of Laila Baker, UNFPA representative who has worked with a number of international agencies supporting sexual and reproductive health and rights programmes globally, Leana Islam, Mary Nazzal-Batayneh, named as one of Forbes' Most Powerful Arab women for several consecutive years and Bryn Boyce, deputy director of programmes at the International Rescue Committee.
Related Articles
Dec 06,2017
AMMAN — "When I draw women and their rights, I'm drawing about me," said Doaa El Adl, one of the winners of the online cartoon competition c
Jul 16,2014
Although child marriage was practised in Syria before the crisis, its rate has increased alarmingly in refuge, according to reports launched on Wednesday.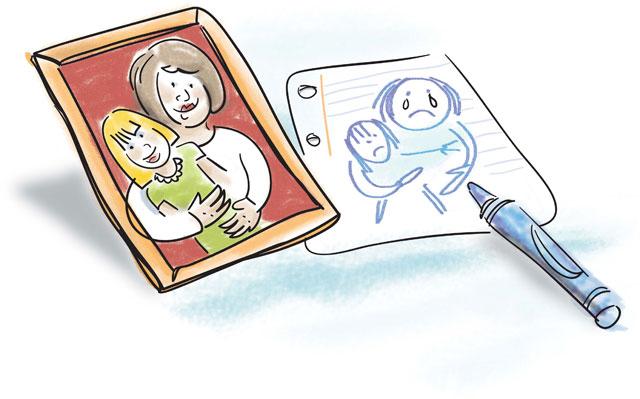 Oct 09,2016
AMMAN — In an ambitious new programme, UNICEF Jordan seeks to engage journalists in addressing the issue of violence against children in a s
Newsletter
Get top stories and blog posts emailed to you each day.