You are here
Gov't says freedom of expression report 'exaggerated'
By Rana Husseini - Jul 27,2016 - Last updated at Jul 27,2016
AMMAN — A recent local report on freedom of expression in Jordan was "exaggerated and based on a handful of incidents", said Basel Tarawneh, the government coordinator for human rights, on Wednesday.
In a report released last week, the Centre for Defending Freedom of Journalists (CDFJ) criticised the government's "slow steps in respecting and implementing recommendations related to human rights conventions that call for guaranteeing freedom of speech and opinion as well as freedom of the press and access to information".
"The government introduced a comprehensive human rights plan in 2013, which was a welcomed positive step that was necessary, but the situation of freedoms of speech and press remained unchanged," the CDFJ claimed.
The report, which covered the period between March and June, stated that "harassment and oppression of reporters — be it legally or personally — as well as issuing gagging orders on certain issues is a clear indication that the government is very slow in complying with the international conventions or the comprehensive human rights plan it committed itself to".
Tarawneh said his office welcomed all reports, comments and complaints from civil society, and would forward the CDFJ report to the concerned government authorities, but added that the centre had overstated the situation.
"This is an exaggerated report that is based on few incidents and could not be generalised," Tarawneh told The Jordan Times.
The government coordinator acknowledged that there were "a few mistakes that are being addressed by the government through several procedures and laws".
This, Tarawneh added, "does not mean it is the general status quo and I believe we should build on what has been achieved instead and on the many activities that are being conducted constantly to address the concerns of civil society".
In its report, the CDFJ called on the government to implement a special working plan to tackle legal amendments related to human rights, to be presented to the upcoming parliament.
The report also called on the government "to seriously work on implementing the recommendations of the Anti-Torture Committee".
Related Articles
Dec 08,2015
AMMAN — Jordan will continue its open border policy, giving priority to the entry of women and children refugees from Syria, Government Spok
Jul 03,2017
AMMAN — Al Bashir Hospital Director Ammar Shurafa said that what had been reported by some media outlets about a patient, who started a fire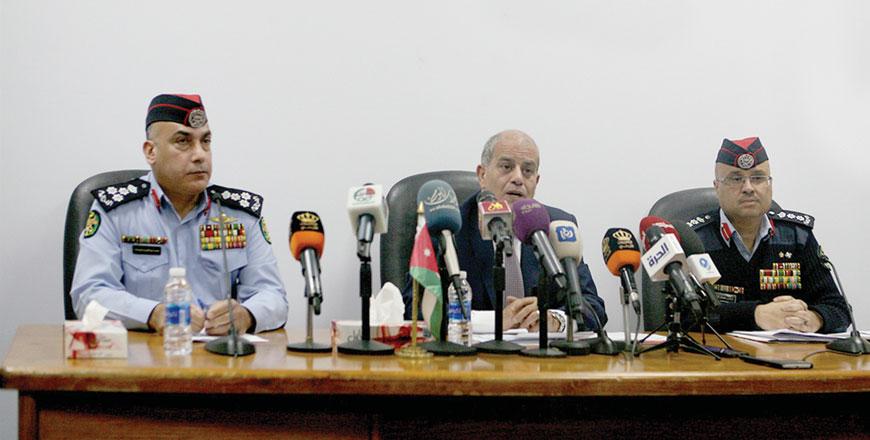 Nov 29,2018
AMMAN — Some individual cases of torture cannot be elevated to the status of "systematic approach" by the state and it is unfair to make a g