You are here
Gov't urged not to increase custom duties on small-engine hybrid vehicles
Automobile agents warn hike in duties will 'shrink' sector, trigger 'grave ramifications'
By Hana Namrouqa - Dec 21,2017 - Last updated at Dec 22,2017
The Jordan Automobile Agents and Automotive Parts and Accessories Association called on the government not to raise the custom fees on hybrid vehicles from the current 25 per cent to the proposed 55 per cent (File photo)
AMMAN — Automobile agents on Thursday urged the government against increasing custom duties on small-engine hybrid vehicles, warning that such a decision would "shrink" the sector and cast "grave ramifications" on traders and buyers/users alike.
In a press conference, the Jordan Automobile Agents and Automotive Parts and Accessories Association called on the government not to raise the custom fees on hybrid vehicles from the current 25 per cent to the proposed 55 per cent and to raise its partial exemption from the special sales tax granted to people who de-registrate old fully gasoline-operated cars.
Hybrid cars pay a reduced special sales tax of 25 per cent of its price, instead of 55 per cent for regular fuel cars. The decision came into effect in 2012 and has been renewed every year henceforth.
People are also given the choice to de-registrate old fully gasoline-operated cars (10 years or older), hand them to authorities and receive a partial exemption from the special sales tax to register a new hybrid car, on which the tax levied is 12.5 per cent, instead of 40 per cent for regular cars.
Every year, the extension decision is made during the last quarter of the year, but the government so far did not announce whether it was renewing or terminating its 2012 decision.
The association released a study evaluating the impact of the proposed increase in customs on small-engine hybrid vehicles on government income.
The study concluded that raising customs for small hybrid engine vehicles (<2.5 litre) to match large engines will result in a loss of almost JD14, million in government income.
Association President Hussein Elayyan said at the press conference that it is imperative for the government to announce whether it is changing the custom fees or not, underscoring long-term planning is pivotal for car dealers and agents who carry out transaction with automobile companies abroad.
"There is a lack of transparency and this whole situation is foggy… we are struggling to know what the final decision of the government is," Elayyan told reporters.
If the government will go ahead with increasing the customs on small-engine hybrid cars, Elayyan said that it should at least extend its 2012 decision to allow car agents and dealers to "arrange their business".
While the association's study recommended that the government "does not" alter the current customs structure, it indicated that "if any changes are required, they should be done in a way that do not contribute to shrinking the market further".
Nadim Haddad, member of the association's general commission, reviewed results of the study noting that industry experts agree that Jordan is predominantly a price driven market, meaning that most consumers are driven towards cars which they can afford rather than ones which suit them better.
He underlined that the custom benefits that hybrid vehicles attained allowed many families to own a fuel efficient mid-size sedan, noting that there are no short-term or long-term benefits from increasing custom duties on hybrid vehicles.
Related Articles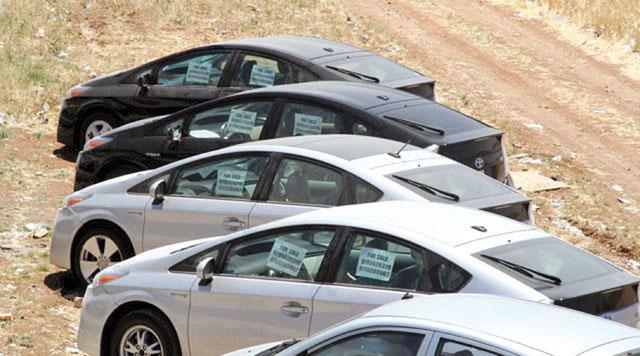 Jan 22,2018
AMMAN — Jordan's environmental NGOs on Monday said that the government's decision to increase custom duties on small-engine hybrid vehicles
Jan 11,2018
AMMAN — The number of customs-cleared hybrid vehicles in Jordan increased by 19.3 per cent in 2017 compared to 2016, a sector leader said on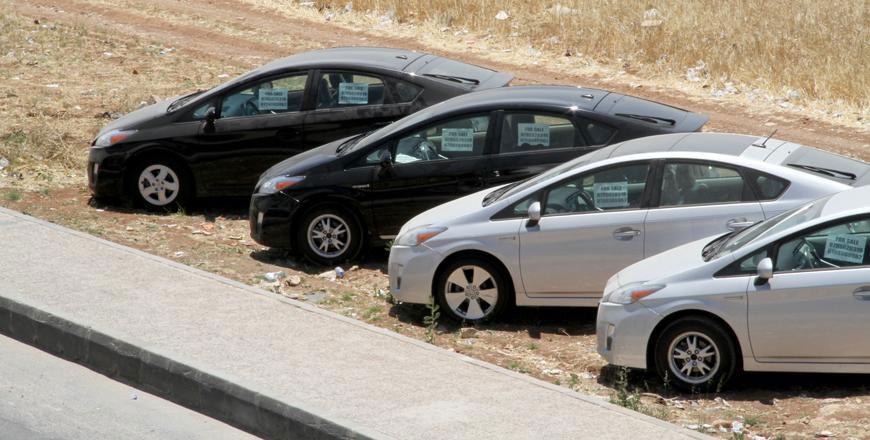 Dec 13,2017
AMMAN — The lack of a government decision to extend or terminate a partial exemption from sales tax on hybrid cars has sent the local market
Newsletter
Get top stories and blog posts emailed to you each day.