You are here
Government to purchase computers for underprivileged school students
By Maram Kayed - Aug 13,2020 - Last updated at Aug 13,2020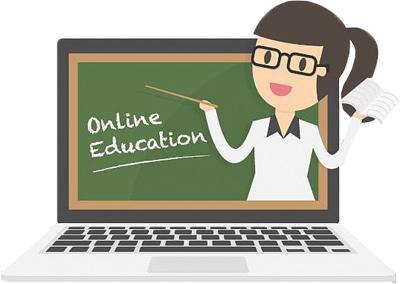 Photo courtesy of wordpress.com
AMMAN — With only 12-16 per cent of students in government schools in possession of computers for the use of distance learning purposes, the government decided on Sunday to purchase computers and distribute them to students in need.
The decision, which was approved by the Prime Ministry in its Sunday session, included the provision of JD57 million over a period of five years for the purchase.
In the first year, JD15 million will be allocated to "enable students to use these devices for distance learning purposes in light of the ongoing coronavirus pandemic, and in anticipation of any emergency that may happen, especially with the expectation of a second wave of the pandemic," according to a government statement.
The statement added, "in case that distance learning is reinforced, the government must guarantee the right of all students to access the Internet and distance learning outlets."
When schools were suspended last semester, some underprivileged students faced difficulties keeping up with the distance learning process, which caused discontent among citizens and the criticism about the online system.
As the news of the government's purchase was announced on Sunday, social media users welcomed the decision.
"It is great to see that now everyone can safely study at home in case of a second wave. I hope every underprivileged household gets to have one!" Said Roaa Barakat, a student, on Twitter.
"This will definitely address some of the serious issues faced last semester in regards to class differences causing access to education problems," said Ahmad Shaki, also a student, on Twitter.
According to the decision, these devices are owned by Ministry of Education and are recovered after the pandemic to be used in computer laboratories in public schools.
Minister of Education Tayseer Nuaimi affirmed the government's interest in "providing education to all our students in all the governorates under every circumstances".
Nuaimi noted that education is "a top priority guaranteed by the constitution for all, and accordingly, the government decided to purchase these computer devices and distribute them on a fair basis to underprivileged students in public schools".
Minister of Digital Economy and Entrepreneurship Muthanna Gharaibeh stressed the "importance of Internet access and the equipment needed to do so, especially in the distance learning process".
The minister said that the purchase of these devices and their distribution to underprivileged students will be carried out according to "government databases."
Newsletter
Get top stories and blog posts emailed to you each day.