You are here
Gov't threatens tougher response to Israel's violations
By JT - Oct 13,2014 - Last updated at Oct 13,2014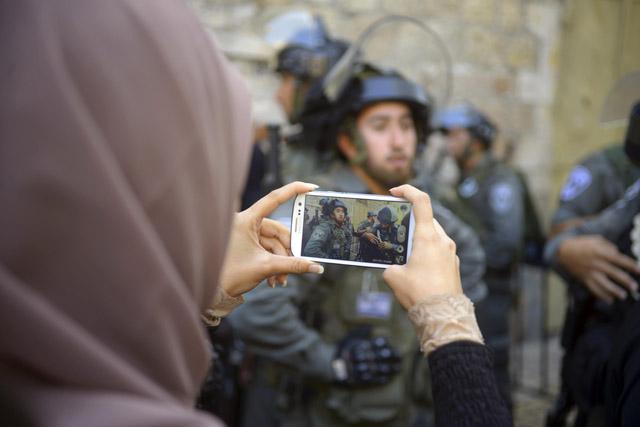 AMMAN — Minister of State for Media Affairs and Communications Mohammad Momani on Monday asserted that Jordan will deal firmly with escalating Israeli violations against Al Aqsa Mosque in Jerusalem.
Jordan will take the necessary political and legal measures to end the siege imposed on Al Aqsa compound and to force Israel to comply with the provisions of the peace agreement signed between the two sides in 1994, under which Jordan secured its status as the custodian of the holy shrines in the city, the Jordan News Agency, Petra, reported.
Momani, who is also the government spokesperson, warned that Israeli violations against the sanctity of the holy mosque will feed radicalism and sedition, which could spark a religious war in the area.
The official denounced the continued Israeli illegal acts against Jerusalemites and Al Aqsa, adding that these repeated violations constitute aggression against Jordan and a breach of the values of the Abrahamic religions.
He denounced the early Monday beating and arresting of Muslim worshippers, including elderly people, by Israeli forces, and the use of excessive force after Israeli security personnel broke into the mosque compound and attacked worshippers with tear gas and rubber bullets.
Also on Monday, Minister of Awqaf and Islamic Affairs Hayel Dawood said the Israeli authorities crossed all red lines when it broke into the mosque, attacked worshippers and prevented the mosque guards and employees from entering the compound.
The officials and guards are appointed by Jordan and are on the payroll of the Ministry of Awqaf and Islamic Affairs.
Dawood described the occupation forces' behaviours as "disgraceful".
The occupation forces prevented Muslims from entering the mosque, leaving them to perform Al Fajr prayers in the streets leading to Al Aqsa gates.
After the prayer, Israeli forces closed the mosque gates and prevented all Muslims from entering it, reports said.
On Sunday, a group of Jewish extremists threatened that hundreds of Jews would storm the holy mosque.
Related Articles
Oct 08,2014
Minister of State for Media Affairs and Communications Mohammad Momani on Wednesday demanded the Israeli occupation authorities to stop its "destructive campaign" against Al Aqsa Mosque and targeting of awqaf workers.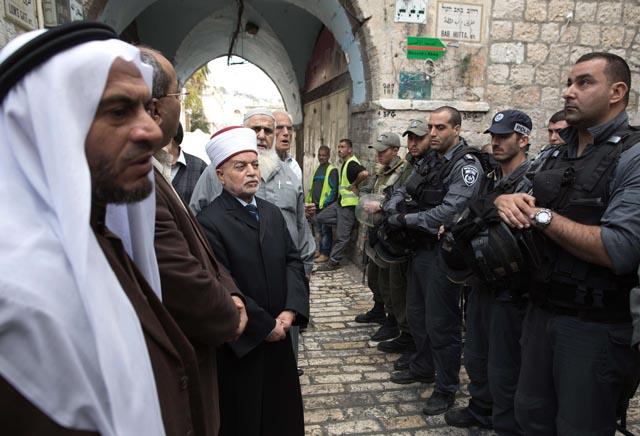 Oct 30,2014
Jordanian efforts led by His Majesty King Abdullah succeeded in securing the opening of Al Aqsa Mosque to worshippers as of Friday, Government Spokesperson Mohammad Momani said on Thursday.
Mar 19,2014
Under the protection of Israeli security members, dozens of Jewish settlers on Wednesday entered Al Haram Al Sharif through Bab Al Magharbeh for the second day in a row, according to the Awqaf and Islamic Affairs Department in Jerusalem.
Newsletter
Get top stories and blog posts emailed to you each day.