You are here
Hayat Educational Fund marks 10 years of helping hundreds of students realise dreams
By Balqis Zeidan - Nov 13,2019 - Last updated at Nov 14,2019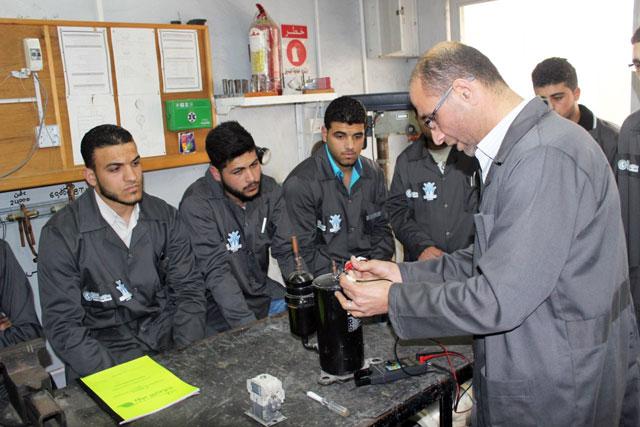 The Hayat Educational Fund has marked 10 years of supporting the educational journeys of around 1,733 students via its three programmes since its establishment in 2009 (Photo courtesy of Hayat Educational Fund)
AMMAN — The Hayat Educational Fund (HEF) has marked 10 years of supporting the educational journeys of around 1,733 students via its three programmes since its establishment in 2009.
One such student is Nizar, who studied mechatronics-engineering at the Polytechnic College. Due to financial constraints, Nizar decided to postpone his registration at the university in 2014, as he was unable to afford the fees, according to an HEF statement.
Through the HEF, however, a donor sponsored Nizar, paying his fees and guaranteeing the completion of his education. After his graduation, Nizar got a job and is now sponsoring two students through the association, the statement said.
HEF has supported 1,476 students like Nizar through its university education programme, 237 students through its vocational training programme and 20 students through its qualification and training programme, according to HEF data.
According to association statistics, HEF allocates 80 per cent of funds to Jordanians and Palestinians, and 20 per cent to other nationalities, should they meet the programme's requirements.
In 2018, the association launched a programme to enhance the capabilities of students benefitting from the fund. The programme provides free courses and workshops to reinforce the students' soft skills and "encourage them to think, criticise and speak up", Public Relations and Media Officer Amjad Rayeq said.
He added that "the best investment is to invest in humans by empowering, educating and training them".
HEF and its 4,058 partners, consisting of Jordanian organisations, companies and individuals "have fulfilled and will continue fulfilling the dreams of hundreds of students", according to the fund.
Newsletter
Get top stories and blog posts emailed to you each day.