You are here
HCST, Spanish centre sign memo over scientific research
By Fares Al Abed - Dec 04,2017 - Last updated at Dec 04,2017
Spanish Ambassador Aranzazu Davalos and Secretary General of the Higher Council for Science and Technology Khaled Shuraydeh during a signing ceremony of a memo seeking to promote cooperation in the fields of science and technology between Jordan and Spain on Sunday (Photo courtesy of Spanish embassy)
AMMAN — A memo seeking to promote cooperation in the fields of science and technology was signed between Jordan and Spain on Sunday.
The memo was signed on behalf of the Higher Council for Science and Technology (HCST) by its Secretary General Khaled Shuraydeh and General Director of Centre for the Development of Industrial Technology (CDTI) Francisco Perez in the presence of Spain's Ambassador in Amman Aranzazu Davalos.
The MoU aims to strengthen the scientific and technological cooperation between Jordanian and Spanish institutions and research entities, in order to reach collaborative technological alliances, and develop projects in areas of mutual interest.
The memo also seeks to enhance the exchange of expertise, knowledge, learning, capacity building and awareness-raising within both countries, according to a statement by the HCST.
Omar Amawi, Acting Director of the International Cooperation Department at HCST, told The Jordan Times that the aim of the MoU is to "transfer the outputs of scientific research into concrete services benefiting the industry and business fields".
"The project will be implemented through the launch of mutual 'Calls for Proposals' targeting Spanish and Jordanian parties with common interest," he said, adding that, although each country will be supporting their local institutions, they will be working towards a continuous exchange of knowledge.
"The general framework will be based on 'Technology Transfer', which will help connect the scientific sector with the business community, including the industrial sector," Amawi stated.
He added that this process will also benefit the business community, by providing solutions to their needs and challenges through scientific research.
"This project aims at supporting small and medium-sized enterprises (SMEs) working in the key sectors of the Jordanian economy, mainly water, energy, food, and health," he stressed.
"As the 'national umbrella' for all scientific and technological activities, HCST is Jordan's window for any cooperation with other countries in these fields," Amawi noted.
He noted that this project will be implemented by the Scientific Research and Industry Development Fund, which is affiliated with the HCST.
Amawi highlighted the multiple agreements made with Spain in the past, stressing the mutual priorities shared by the two countries.
The HCST is an independent governmental organisation, established in 1987 to build a national science and technology base, and it strives to enhance Jordanian capabilities in all fields of science and technology in order to achieve comprehensive and sustainable economic, social and cultural development in the Kingdom, according to a HCST statement.
Related Articles
Nov 23,2016
AMMAN — Researchers and businesspeople on Wednesday called for building stronger partnerships to boost innovation and the competitiveness of
Oct 01,2017
AMMAN — The Jordan Enterprise Development Corporation (JEDCO) on Sunday organised an introductory day on the main tasks of the European Ente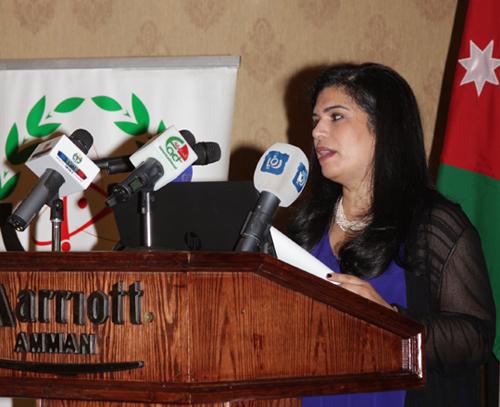 Aug 15,2015
AMMAN — Collaboration between Jordanian scientists abroad and their peers in the country is fundamental to advance scientific research and d
Newsletter
Get top stories and blog posts emailed to you each day.