You are here
Health Ministry to offer COVID vaccinations for school children under 11
By JT - Jan 24,2022 - Last updated at Jan 24,2022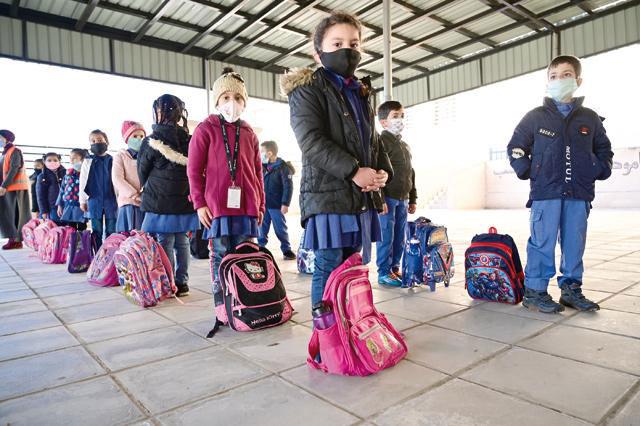 The Ministry of Health has decided to vaccinate children between the ages of five and 11 against COVID-19, according to Advisor at the Prime Ministry for Health Affairs Adel Bilbeisi (Photo by Amjad Ghsoun)
AMMAN — The Ministry of Health has decided to vaccinate children between the ages of five and 11 against COVID-19, Advisor at the Prime Ministry for Health Affairs Adel Bilbeisi said on Monday.
He added that the ministry will share the measures related to the vaccination centres and the immunisation mechanisms soon.
The number of children below 11 is not high, he said, noting that certain vaccination centres will be set up to administer vaccines for these children.
The Ministry of Education on Monday said that the voluntary COVID-19 vaccination drive for students will continue to cover all students who wish to get the immunisation.
The ministry, in cooperation with the National Centre for Security and Crisis Management (NCSCM) and the Ministry of Health, on Sunday resumed the voluntary COVID-19 vaccination drive for students from grades 7 to 11, comprising some 972,440 students.
The campaign had been suspended due to exams.
About 1,500 students on Sunday received their jabs, bringing the total number of vaccinated students who received their first jab to 173,945, accounting for 18 per cent of the total number of students, according to Najwa Qubeilat, secretary general for administrative and financial affairs at the Education Ministry.
In implementation of Defence Order No.35, the ministry's updated health protocol will give a seven-day causal leave for any non-vaccinated employee, including administrative staffs and teachers, then they will face an unpaid leave, she added.
Under Defence Order No.35, only fully vaccinated people are allowed to enter public and private institutions.
The amendments also include schools that record a 10 per cent infection rate to return to distance education for five days. The quarantine period for COVID-19 patients is now 7-10 days instead of 10-14 days.
Newsletter
Get top stories and blog posts emailed to you each day.