You are here
Housing developers plan sit-in after 'deadlock' in talks with GAM
By Dana Al Emam - Dec 08,2015 - Last updated at Dec 08,2015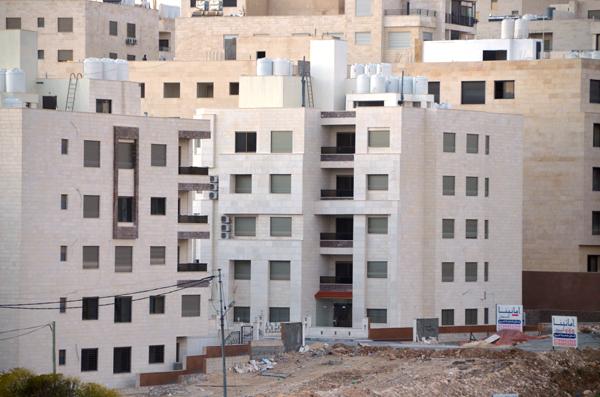 Around 30,000 apartments are sold every year across the Kingdom (Photo by Muath Freij)
AMMAN — Housing developers are planning to organise a sit-in this month as negotiations with the Greater Amman Municipality (GAM) have reached a "dead end", according to a sector leader.
Although a date has not yet been set, the sit-in will take place during the second half of this month at the Jordan Housing Developers Association (JHDA), and will witness the participation of representatives of some 50 sectors "negatively affected by GAM practices", JHDA President Fawaz Al Hassan said.
"Our sole demand is the implementation of the new building codes by-law under which the municipality does not specify the number of apartments in a building," he told The Jordan Times over the phone on Tuesday, adding that the association will stage other sit-ins in front of the Prime Ministry, Parliament and GAM headquarters if there is no response from the authorities.
During the first 10 months of this year, some 20,000 residential units were licensed, while the Kingdom's annual need of units is 45,000, Hassan said, citing a 55 per cent decline in the number of building permits issued over the same period.
"It is time to recognise the housing sector as Jordan's oil," Hassan said, describing GAM's measures as "discouraging for investments", leading to scores of companies relocating to more incentive-oriented markets such as the United Arab Emirates, Egypt and Turkey.
Meanwhile, he highlighted the association's official request to the Department of Land and Survey to make exemptions to the first 150 square metres (sq.m.) of apartments sized up to 200sq.m. permanent, so that more buyers can benefit from these incentives.
Imad Hiyari, deputy city director for planning affairs at GAM, was not available for comment, but in previous remarks to The Jordan Times he said that some 30,000 apartments are sold every year across the Kingdom, while some individuals build their own homes.
He added that certain areas in west Amman are classified as "special housing zones" limited to villas and semi-villas only, which means a limited number of apartments are allowed, whereas developers can build five-storey residential buildings in other areas in west Amman, such as near Zahran Street.
Related Articles
Nov 25,2015
AMMAN — The association representing homebuilders accuses the Greater Amman Municipality (GAM) of pulling more middle-income residents into
Jul 21,2016
AMMAN — Thousands of large residential apartments worth hundreds of millions of dinars have been sitting idle for years as developers strugg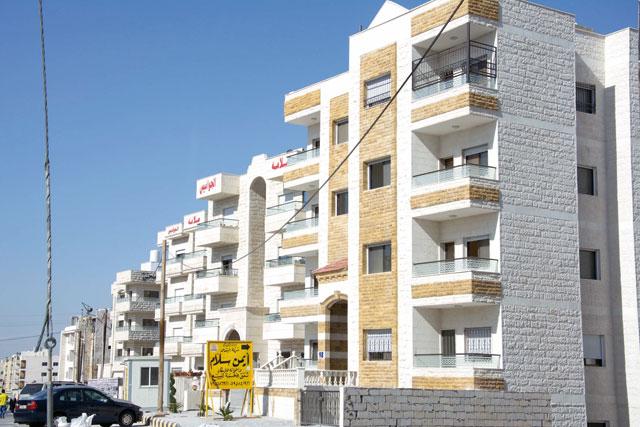 Apr 02,2018
AMMAN — Housing developers will hold a week-long work strike to be followed by a sit-in to protest the recently endorsed building by-law, wh
Newsletter
Get top stories and blog posts emailed to you each day.