You are here
Housing developers 'shocked' by GAM endorsement of building by-law
By Dana Al Emam - Jun 24,2017 - Last updated at Jun 24,2017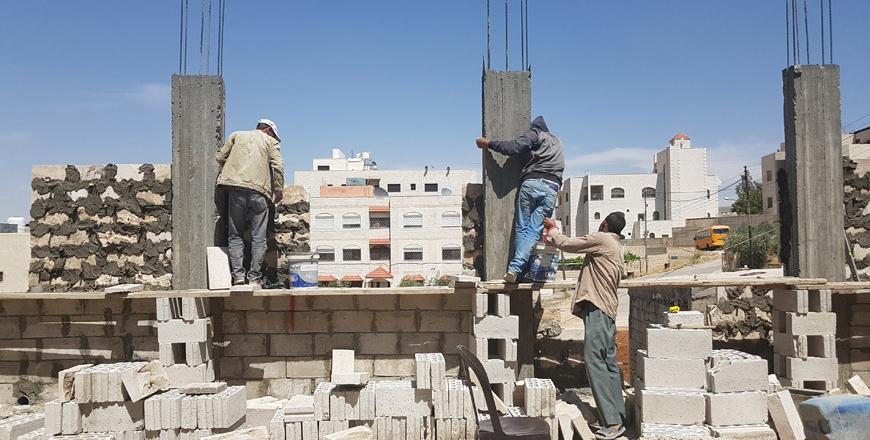 Negotiations started earlier this month to consider investors' demands on 20 provisions of the 2017 building by-law (Photo by Amjad Ghsoun)
AMMAN — Housing investors have protested the Greater Amman Municipality's (GAM) endorsement of the 2017 building by-law before the conclusion of discussions of draft provisions.
Zuhair Omari, president of the Jordan Housing Developers Association (JHDA), said negotiations which started earlier this month have considered investors' demands on 20 provisions that regulate matters related to "objects, not humans".
Meanwhile, he said all involved parties agreed to postpone discussions of more important provisions which directly affect people until after Eid Al Fitr holiday.
However, the GAM committee in charge endorsed the 2017 building by-law on Tuesday, the Jordan News Agency, Petra, reported.
"We are extremely shocked that GAM's committee has endorsed the by-law before the conclusion of discussions," he told The Jordan Times over the phone on Saturday, adding that the JHDA did not receive any official notice from GAM regarding the issue.
The sector representative cited three major issues that investors demand be changed in the by-law.
Under the current by-law, the housing apartments must be at least 110 square metres in classifications B, C and D, and 130 square metres in classification A, an issue Omari said limits buyers' options and does not address their demands.
He explained that newly-weds, for example, do not need such big apartments, noting that other countries in the region have "huge" projects, with apartments as small as 60 square metres, that address young people's needs.
He added that 35 per cent of Jordanians who bought apartments in 2016 chose apartments that are smaller than 120 square metres.
Another issue Omari pointed to is the increasing taxation and customs fees, as well as violation penalties, an issue he said authorities have refused to discuss with sector representatives, noting that fees reach 30 per cent of sector revenues.
In addition, housing developers have demanded the inclusion of a provision that allows owners to complete building rooftops with brick tiling, he said, adding that allowing that would "add beauty to buildings".
Other issues that developers demanded to be discussed include the number of floors, building setbacks, balconies and transportation solutions, he noted.
Officials at GAM were not available for comment despite repeated attempts by The Jordan Times.
Related Articles
Mar 08,2018
AMMAN — Housing developers on Wednesday slammed the endorsement of the building by-law which will soon go into effect, saying the move will
Mar 18,2018
AMMAN — Housing developers on Sunday said they will resort to escalatory measures to protest against the 2018 building by-law.Zuhair Omari,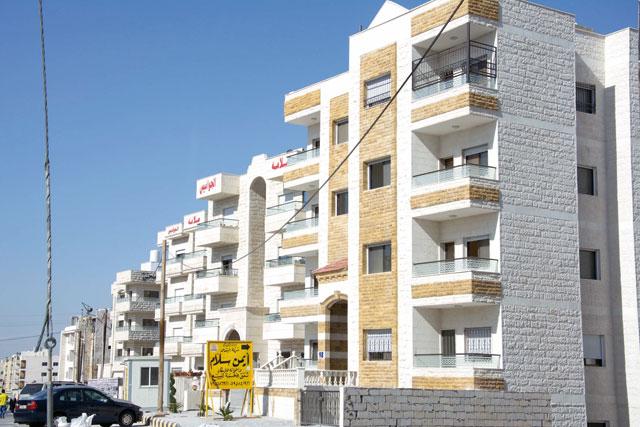 Apr 02,2018
AMMAN — Housing developers will hold a week-long work strike to be followed by a sit-in to protest the recently endorsed building by-law, wh
Newsletter
Get top stories and blog posts emailed to you each day.