You are here
Hungary cautions would-be immigrants in region against dangers of journey, penalty
By Dana Al Emam - Sep 21,2015 - Last updated at Sep 21,2015
AMMAN — The government of Hungary on Monday published a full-page announcement in local newspapers warning potential migrants against illegally crossing its borders.
The announcement seeks to "credibly" inform potential migrants of the danger and deceit practised by trafficking rings, and to warn those contemplating illegal travel to Europe of the legal consequences, Hungarian Ambassador to Jordan Csaba Czibere said.
"Hungarians are hospitable, but the strongest possible action is taken against those who attempt to enter Hungary illegally. The illegal crossing of the country's border is a crime punishable by imprisonment," the announcement said.
"Do not listen to the smugglers. Hungary will not allow illegal immigrants to cross its territory," it added.
The current migration to Europe is not a spontaneous process. It is organised by criminal groups that abuse the needs of refugees, and the result is an "alarmingly high" number of deaths among immigrants along the trip, Czibere said.
The announcement was also published in Lebanese and Turkish newspapers and encouraged refugees to stay in safe-host countries. The EU council is looking into means of enhancing assistance to these countries, according to Czibere.
In a recent interview with The Jordan Times, the ambassador cited the entry of over 200,000 illegal immigrants into Hungary over the first nine-and-a-half months of this year, 172,000 of whom requested a refugee status.
In this group of immigrants, Hungary identified over 8,000 unaccompanied underage children who were travelling with no parents and no relatives, he said. They were enrolled into child protection services, he added.
"Migrants can enter Hungary through legal crossing points and have to undergo the registration process," he said,
In the past couple of years Hungary received thousands of refugees from this region, hundreds of whom have been givenn citizenship, he said.
The government of Hungary does not have figures on the number of refugees arriving into Europe from Jordan.
Related Articles
Sep 20,2015
AMMAN — Hungary is reaching out to other EU countries in a bid to enlist assistance for countries hosting refugees, Hungarian Ambassador to
Feb 15,2015
Foreign Ministry Secretary General Mohammad Bani Yassin on Sunday received a copy of the credentials of Hungarian Ambassador to Jordan Csaba Czibere.
Mar 08,2015
Hungary offers 400 scholarships to Jordanian university students in various levels of study every year, according to Ambassador Csaba Czibere.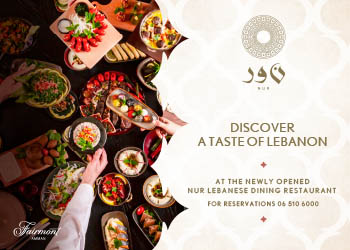 Newsletter
Get top stories and blog posts emailed to you each day.