You are here
IMF vows continued support for challenged Jordan
By JT - Jan 10,2019 - Last updated at Jan 10,2019
Prime Minister Omar Razzaz heads Jordan's delegation at a meeting with IMF Managing Director Christine Lagarde in Washington, DC, on Thursday (Photo courtesy of Prime Ministry)
AMMAN — The International Monetary Fund (IMF) on Thursday pledged continued support for Jordan, as the country still faces challenges ensuing from regional crises.
Following a meeting with Prime Minister Omar Razzaz and an economic ministerial team in Washington, DC, IMF Managing Director Christine Lagarde said in a statement: "With Jordan still facing difficult regional conditions, including hosting a large number of refugees, international donor support is more important than ever to help it preserve economic and social stability."
A Prime Ministry statement said that Razzaz discussed with Lagarde the latest developments in the IMF-backed fiscal reform programme, adding that Jordan is implementing an economic blueprint aimed at stimulating growth and generating more jobs for Jordanians through projects in the energy, transportation and water sectors.
They also discussed the IMF's contribution to a planned conference, slated for next month in London, where key donors will look into means to support the national economy.
Lagarde described the meeting as "very productive", adding that IMF teams "remain in close consultation on how best to advance policies to unlock much needed concessional financing and budget grants, ahead of next month's London Initiative 2019".
"We discussed global, regional and domestic economic developments. The prime minister informed me about the extensive national dialogue that led to the adoption of a new Income Tax Law, which is a welcome step in the right direction. We agreed that Jordan still faces challenging economic and social conditions, as reflected by weak economic growth and high unemployment — particularly for youth and women — along with elevated public debt and large financing needs."
"Sustaining fiscal consolidation remains critical to preserve macroeconomic stability, which needs to be supported by a faster implementation of reforms to promote jobs and investment and lower business costs," she said.
"The IMF remains committed to supporting the Jordanian authorities' economic programme. An IMF mission will visit Jordan soon," she announced.
The talks were attended by Finance Minister Ezzeddine Kanakrieh and Planning Minister Mary Kawar.
Kanakrieh said that international institutions were acquainted with the Kingdom's economic programme, aimed at boosting economic growth, adding that they are aware of the challenges facing Jordan in light of the regional challenges and the continued hosting of refugees.
He pointed out that Razzaz's one-on-one with Lagarde was focused on the financial and economic reform programme being implemented in coordination with the IMF.
Regarding the date for the conclusion of the second review of the Kingdom's economic performance, Kanakrieh reiterated that the IMF's mission will visit the Kingdom in the near future to complete the talks on the second review.
He said that Jordan is committed to pursuing reforms aimed at reducing public debt, stressing the importance of the international community's support in facing the challenges of hosting refugees.
For her part, Lagarde pointed out that the IMF continues to provide aid to Jordan, to help it face the economic challenges and enable it to manage its debt.
Kanakrieh said that Jordan has achieved several financial and economic reforms that contributed to improving its financial status, despite the existing challenges, as initial data indicate that the budget deficit decreased to JD730 million, or 2.3 per cent of GDP at the end of 2018, compared with JD748 million or 2.6 per cent in 2017.
The public debt percentage dropped to 94 per cent of GDP at the end of 2018, compared with 94.9 per cent at the end of 2017, he added.
He explained that the general budget draft law aims at narrowing the budget deficit to less than 2 per cent of GDP, as well as reducing the public debt.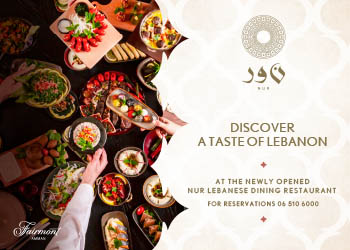 Newsletter
Get top stories and blog posts emailed to you each day.