You are here
Impact of electoral violence discussed at int'l symposium
By Fares Al Abed - Dec 06,2017 - Last updated at Dec 06,2017
AMMAN — President of the European Centre for Electoral Support (ECES) Monica Frassoni on Tuesday moderated a discussion panel on the prevention of electoral violence, as part of the 15th International Electoral Affairs Symposium held at the Dead Sea.
Organised by the Independent Election Commission (IEC) in collaboration with the ECES and the International Centre for Parliamentary Studies, the event included three panel discussions on Monday and two on Tuesday.
Titled "Preventing, Managing and Mediating Electoral Violence", the discussion saw the participation of speakers from Kosovo, Burkina Faso, Colombia and Jordan.
"We are witnessing a big part of the population that is defending the peace process, and another part of the population that wants to actually destroy and end the peace process," Hector Rojas, a magistrate at the National Electoral Council of Colombia said during the panel.
He added that, even though Colombia is not witnessing the kidnappings and killings like it used to in the past, they are living in a "hugely" polarised state, where the population does not really know how to address the issue following the recent peace accords signed only half a year ago.
"The abuse of the truth has become unmanageable, and this is a primary form of violence against individuals," Rojas stressed.
Mohammad Qatawneh, director of legal affairs of the IEC Jordan, said that the topic of electoral violence is an issue of great interest for the country. "We are not only discussing the elections, but also the violence in the elections," he said.
"We used to witness riots after the results in all elections, and this will be there for so many years even if the candidates accepted the results, but most of the times they still feel inside them that it was a forged win," he said.
Qatawneh stressed that, since its establishment, the IEC has believed that citizens are the central part of the electoral process, taking all negative concerns seriously into account, bridging all gaps resulting from this process, and also developing integrity and security procedures.
Related Articles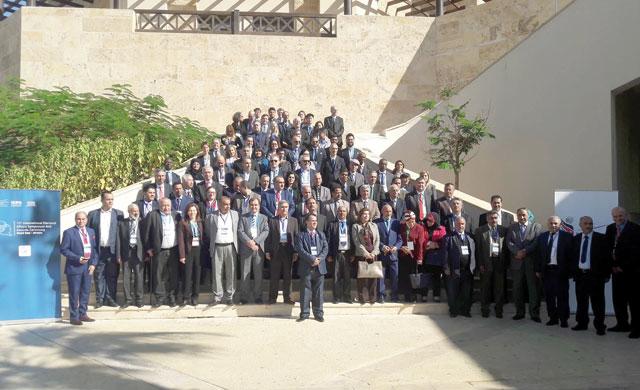 Dec 05,2017
DEAD SEA — The 15th International Electoral Affairs Symposium kicked off on Monday at the Dead Sea, gathering participants from more than 35
Nov 03,2015
AMMAN — Independent Elections Commission (IEC) President Riyadh Shakaa and India's Ambassador to Jordan Anil Trigunayat on Tuesday discussed
Dec 11,2016
AMMAN — French Ambassador to Jordan David Bertolotti on Sunday visited the Independent Election Commission (IEC) and met its president, Khal
Newsletter
Get top stories and blog posts emailed to you each day.