You are here
Int'l medical experts gather at limb salvage surgery conference
By Ana V. Ibáñez Prieto - Oct 07,2018 - Last updated at Oct 07,2018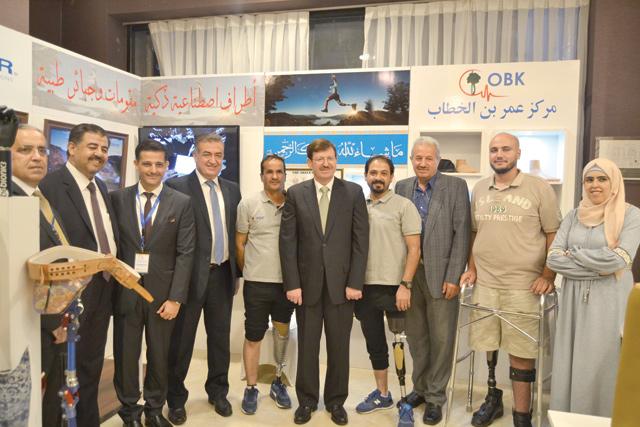 Minister of Health Mahmoud Sheyyab inaugurates the prosthetics exhibition on the sidelines of the third International Conference on Limb Salvage Surgery and Sarcoma (Photo by Ana V. Ibáñez Prieto)
AMMAN — Over 150 orthopedic surgeons, oncologists and diagnostic radiologists from across the world gathered this weekend in Amman at the third International Conference on Limb Salvage Surgery and Sarcoma, which was held by the King Hussein Cancer Foundation (KHCF).
Launched under the patronage of HRH Princess Ghida, chairperson of the KHCF and the King Hussein Cancer Centre (KHCC), the conference discussed the latest advancements in limb salvage surgery and the importance of early detection of bone and muscle tumours, in addition to KHCC´s achievements in the field of orthopaedic oncology.
In a speech read on behalf of Princess Ghida, Minister of Health Mahmoud Sheyyab highlighted that, since 2005, KHCC has managed to salvage the limbs of over 200 cancer patients who are "still walking freely, without any disabilities or emotional scars."
Chair of the conference and head of orthopedic oncology at KHCC, Ahmad Shehadeh, noted that the first surgery performed at the centre to salvage limbs through endoprosthesis took place in 2004, followed by similar operations based in varied medical techniques.
"In the past, bone and muscle tumours were usually treated by amputating the affected limb, leaving the patients with different degrees of disability and negative emotional and social side effects," the doctor recounted, noting that "however, in the early seventies, doctors introduced new methods and techniques aimed at saving affected limbs and prevent amputation — and today, over 90 per cent of patients' limbs are preserved during treatment".
Sharing his experience in battling osteosarcoma (bone) cancer, 18-year-old cancer survivor Mohammad Majali expressed his belief that "life is a battlefield, and every one of us has their own battle to fight".
"When my doctor shared my diagnosis with me and informed me that my leg had to be amputated, I went back home to contemplate my next move — I thought a lot about it, and then mustered up a sense of peace and acceptance," said Majali, who used to represent Al Salt football club in the Jordanian league before his diagnosis.
"Each session told a different story, and taught me a different life lesson," Majali recalled about the 13 chemotherapy sessions he attended during his treatment, remembering how, one month after his last session, he was told that the cancer may have spread.
"I spent four months in absolute limbo, thinking of every possible scenario, and I told myself that I am strong enough to deal with whatever outcome life had in store for me — and so I prayed, and prayed and prayed some more that my test results would come back normal, and indeed they did!" Majali celebrated.
Closing the launching ceremony, Sheyyab presented shields of honour to recognise the efforts of Majali and all doctors speaking at the conference, inaugurating an exhibition organised by the Hussein Medical Centre for Prosthetics and Medical Supplies on the sidelines of the conference.
The two-day conference saw the participation of consultants, researchers and specialists from the United States, Australia, Europe, Eastern Asia and the Middle East, who exchanged knowledge on the treatment of bone and muscle tumours and the latest surgical methods used to rehabilitate and preserve the affected limbs on patients.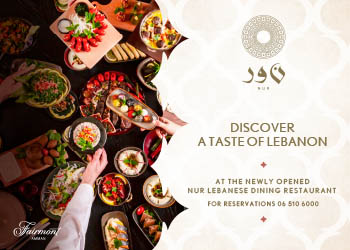 Newsletter
Get top stories and blog posts emailed to you each day.