You are here
Iraqi refugees remain vulnerable despite aid efforts
By Areej Abuqudairi - Apr 23,2013 - Last updated at Apr 23,2013
AMMAN — Despite aid efforts, Iraqi refugees living in Jordan continue to be vulnerable to poverty and unemployment, a study released on Monday revealed.
The survey examined the daily lives of 64 Iraqi families residing in Amman during the month of March 2013, according to Nedjma Koval-Saifi, a researcher from the Integrated Services-Indigenous Solutions (ISIS), which conducted the study on behalf of CARE International.
Only 18 per cent of the interviewed Iraqis reported having jobs, of which only 8 per cent were full time, Koval-Saifi noted at a one-day conference organised by CARE International on Monday.
According to the report, more than 70 per cent of the interviewees said they rely on cash assistance from relief agencies as their sole source of income.
"With an average income of JD119 per month for a family… refugees reported that rent constituted 50 per cent of their monthly expenditures," she said.
Kevin Fitzcharles, country director of CARE International Jordan, said the fact that Iraqi refugees are not eligible to work increases their vulnerability to poverty.
"Iraqi refugees are still unable to work unless they get sponsored by their employers, which is very rare. We have come across only a few cases of Iraqi refugees who were able to get jobs," he told The Jordan Times on the sidelines of the conference.
Iraqis continue to flee violence in their country, with an average of 200 to 250 people arriving in Jordan every month, according to Fitzcharles.
CARE International is helping around 9,000 Iraqi individuals (approximately 2,000 families) with cash assistance, psycho-social support, and distribution of non-food items such as blankets and heaters, he said.
According to Andrew Harper, UNHCR representative to Jordan, 30,000 Iraqi refugees in the Kingdom are "in need of support".
"Iraqi refugees in Jordan have access to education and health services, which is excellent... there are large numbers of Iraqis who are extremely impoverished," he told The Jordan Times.
Although some Iraqis will be resettled abroad, Harper said, meeting the needs of the "vast majority" that will not be resettled remains a challenge.
"Unfortunately, all Iraqi refugees think they will be resettled. This year, there will be around 1,500 Iraqis who will be resettled to the US, Australia and Canada. But we have to find out what is the best option for people who will not be resettled," he added.
Related Articles
Nov 20,2015
AMMAN — Although Sudanese refugees in the Kingdom feel that they are discriminated against by UN agencies in Jordan, the UNHCR said all refu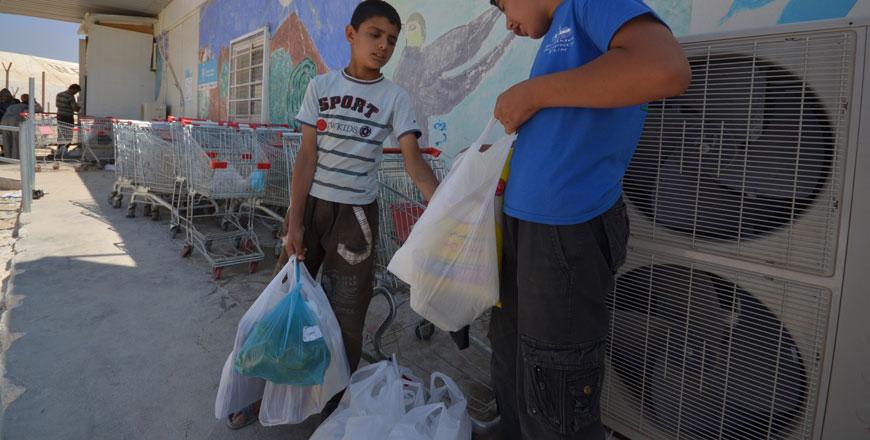 Jul 15,2015
AMMAN — UN agencies expressed concern over the lack of funds they urgently need to continue to provide "basic" services for the Syrian refug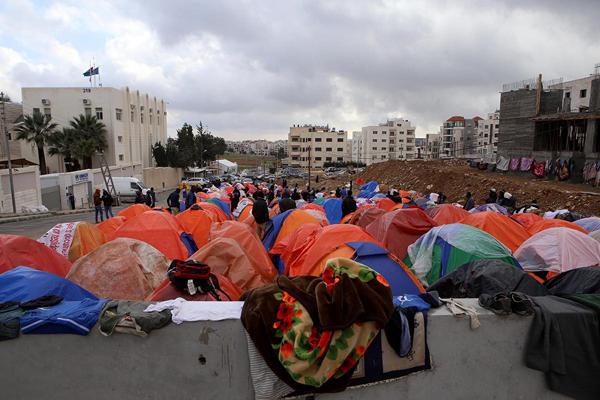 Dec 03,2015
AMMAN — For the 17th consecutive day, more than 200 Sudanese refugees are still camping in front of the UNHCR building in Amman with calls f
Newsletter
Get top stories and blog posts emailed to you each day.