You are here
Islamist party seeks to diversify membership — spokesperson
By Khetam Malkawi - Aug 28,2016 - Last updated at Aug 28,2016
AMMAN — The Islamic Action Front (IAF) will undergo a restructuring process to diversify the party's membership, IAF spokesperson Murad Adaileh said on Sunday.
"We want more diversity in the party," said Adaileh, who noted that most of the party's current members are from the Muslim Brotherhood.
The IAF, the political arm of the unlicensed Muslim Brotherhood group, seeks to broaden its membership to reflect the composition of the lists it is running on in the upcoming parliamentary elections, Adaileh told The Jordan Times.
The IAF announced last week that it will run in the September 20 polls on 20 "national" lists, which feature Brotherhood members alongside Christians, Jordanians of Circassian and Chechen origins and candidates from other political parties.
These lists, the party said, were formed under the "National Coalition for Reform" and cover most of the country's constituencies.
Soon, "the party's membership will be open to more segments of the community", Adaileh said, adding that the partnerships formed for the lists will be "sustainable and not only for the purpose of participating in the elections".
The IAF boycotted the elections in 2010 and 2013 because of the one-person, one-vote electoral system, the "interference of authorities" in the electoral process and "forgery of the elections' results" in 2007, IAF Secretary General Mohammad Zyoud said at a recent press conference.
The Elections Law discarded the one-person, one-vote electoral system and replaced it with a voting system in which candidates run for parliamentary elections on large tickets at the district level.
There are 122 candidates on the 20 lists that the IAF is running on, including four candidates of Circassian or Chechen origins, five Christians and 19 women, as well as a former minister and 15 former deputies.
Related Articles
Aug 20,2016
AMMAN — The Islamic Action Front (IAF), the political arm of the banned Muslim Brotherhood, will run in the upcoming elections on 20 "nation
Aug 11,2016
AMMAN — The Islamic Action Front (IAF) has agreed to field 25 lists covering every governorate for the parliamentary election, slated for Se
Aug 08,2016
AMMAN — The Islamic Action Front (IAF) on Monday said it has completed the lists with partnerships it will run with in the upcoming parliame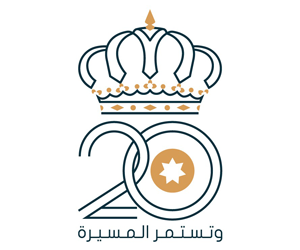 Newsletter
Get top stories and blog posts emailed to you each day.