You are here
'Israeli fundamentalists try to take over Al Haram Al Sharif'
By JT - May 09,2017 - Last updated at May 09,2017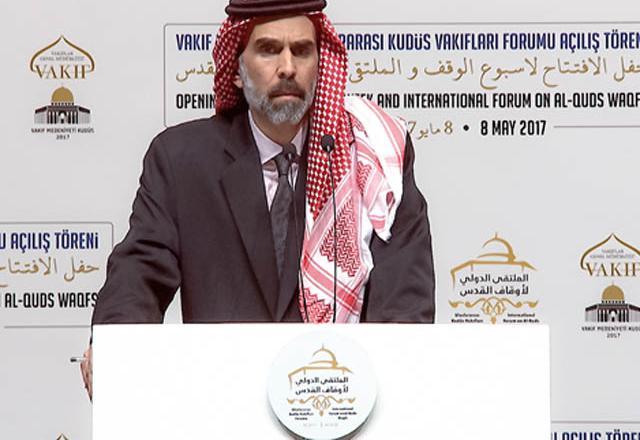 HRH Prince Ghazi addresses the International Forum on Al Quds Waqfs in Istanbul on Monday (Petra photo)
AMMAN — Deputising for His Majesty King Abdullah, HRH Prince Ghazi, the King's personal envoy and religious affairs adviser, participated in the two-day International Forum on Al Quds Waqfs that began in Istanbul on Monday.
In his speech on behalf of His Majesty, Prince Ghazi said that there are fundamentalist movements within the state of Israel which are making increasingly concerted efforts to take over Al Haram Al Sharif "bit by bit to eventually destroy it" in order to rebuild the third Jewish Temple where the Dome of the Rock stands today.
"These movements publicly say so themselves, and they are, so far, being restrained by the state of Israel, largely under pressure from His Majesty King Abdullah II and the Hashemite Kingdom of Jordan," he added, according to a Royal Court statement.
"We are doing our best to convince and pressure the state of Israel, and the world at large, into seeing how extremely dangerous it would be if, God forbid, the Dome of the Rock or any part of Al Haram Al Sharif was taken over, divided or destroyed. But what the rest of the Arab and Muslim worlds are doing for Jerusalem is not enough," the prince added.
There are only four effective ways, apart from political pressure on Israel, through which Muslims can realistically help Jerusalem and Jerusalemites, Prince Ghazi said.
The first is through the Palestinian Authority; the second is through the Hashemite Fund for the Restoration of Al Aqsa Mosque and the Dome of the Rock. There is "no other way". "A single penny can be spent on Al Haram Sharif complex, except through this Fund," the prince stressed.
The third way is through the Moroccan Bayt Mal Al Quds Al Sharif, while the fourth is for ordinary Muslims to visit Jerusalem and pray in Al Aqsa Mosque peacefully and patiently while enduring security measures imposed by the Israeli occupation forces.
"Almost every other channel — other than the abovementioned four — claiming that it is really helping Jerusalem or directing financial aid to Jerusalem, is either cheating, being cheated, lying, or being lied to," Prince Ghazi stated
"Most of the money promised to Jerusalem, or sent to the banks, never reaches Jerusalem or the Jerusalemites," the prince said.
"So I now call on the Islamic and Arab worlds and the numerous NGOs that claim to be helping East Jerusalem, to stop playing politics with it; to stop trying to profit from it financially, or politically, and to actually start helping it," the prince underscored.
Related Articles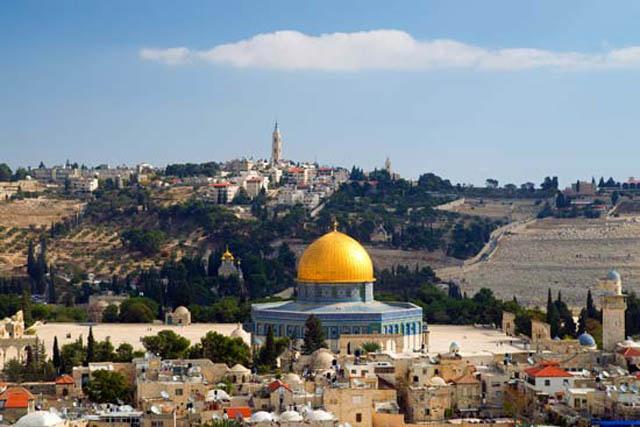 May 10,2017
AMMAN — Turkish President Recep Tayyip Erdogan on Tuesday reaffirmed that Islamic Awqaf (religious endowments) in Jerusalem are under His Ma
Apr 15,2015
His Majesty King Abdullah has donated new carpets to furnish the Dome of the Rock Mosque at Al Aqsa Mosque complex known as Al Haram Al Sharif in occupied Jerusalem.

Aug 16,2017
AMMAN — His Majesty King Abdullah on Wednesday praised Jerusalemites for their steadfastness and defending Al Aqsa Mosque/Al Haram Al
Newsletter
Get top stories and blog posts emailed to you each day.