You are here
Issawi visits Bir Al Sabe' tribes in Karak, Aqaba under Royal directives
By JT - Dec 10,2019 - Last updated at Dec 10,2019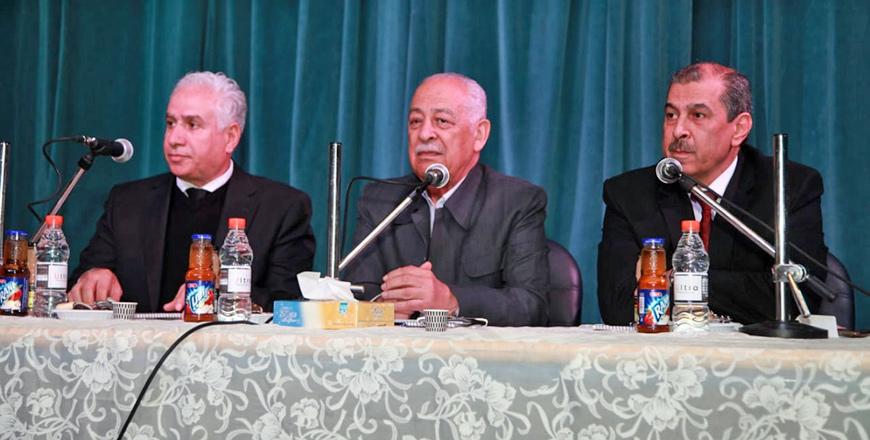 Royal Court Chief Yousef Issawi visited the Bir Al Sabe' tribes residing in Karak and Aqaba on Tuesday under Royal directives (Petra photo)
AMMAN — Under Royal directives to reach out to members of Bir Al Sabe' tribes and follow up on their needs and concerns with the aim of reducing poverty and unemployment, Royal Court Chief Yousef Issawi on Tuesday visited the tribes residing in Karak and Aqaba.
This visit falls under the wider goal of communicating with citizens residing in all areas of the Kingdom, prioritising their demands and providing them with services according to the Royal directive to improve citizens' living standards, the Jordan News Agency, Petra, reported.
"This visit stems from the directives of His Majesty King Abdullah, who directed relevant authorities to visit Bir Al Sabe' tribes and prioritise their needs and demands during his meeting last week with representatives and leading figures from the tribes, as part of the Basman Forum meetings at the Royal Hashemite Court," Issawi said.
He added that the King constantly directs the government to work on improving the living conditions of citizens and providing them with quality services, adding that His Majesty directs relevant authorities to implement developmental projects, create new jobs and reinforce an entrepreneurial culture to encourage initiative and self-reliance.
According to Issawi, His Majesty, during his meeting with representatives and leading figures from Bir Al Sabe' tribes last week, highlighted the importance of creating a community-based committee to outline the priorities and needs of Bir Al Sabe'.
During Issawi's visit, tribe notables and representatives reviewed priority demands concerning healthcare, combatting unemployment and poverty, creating productive projects that generate income and improving public transportation.
They also demanded establishing vocational training centres to create employment opportunities and improving charities, youth clubs and sports and cultural clubs, in addition to supporting enterprises that financially empower women and youth.
The representatives called for establishing care and rehabilitation centres for people with disabilities, creating public parks and supporting agricultural projects, as well as rehabilitating schools and establishing new schools in residential complexes.
Newsletter
Get top stories and blog posts emailed to you each day.