You are here
'JD180m earmarked for wheat, fodder subsidies for 2017'
By Laila Azzeh - Dec 13,2016 - Last updated at Dec 13,2016
AMMAN — The government has allocated JD180 million from the state budget to subsidise wheat and fodder for 2017, according to an informed source.
Although the government designated JD215 million to subsidise wheat in 2016, only JD150 million was spent due to the drop in international prices of wheat, said Industry, Trade and Supply Ministry Spokesperson Yanal Barmawi.
"The government expected to spend more on flour subsidy this year, but the international prices of wheat went down unlike the estimates," he told The Jordan Times on Tuesday.
Meanwhile, the ministry continues to monitor bakeries to ensure that there are "no illegal uses of the government-subsidised flour".
"The illegal use means wasting flour that is sold to bakeries at quarter the price to manufacture kaek or other products," said Barmawi.
He noted that the subsidised flour must only be used to make Arabic bread — a staple of Jordanians' daily diet.
Previous attempts by the government to study the option of removing the subsidy flour used for bread have been met by public rejection.
Jordanians and non-Jordanians residing in the country benefit from the government's flour subsidy.
Officials say 1kg of bread is sold at JD0.160, while the actual cost on the Treasury is JD0.450 per kilo.
The government sells flour to bakeries at JD36 per tonne, while its actual cost is around JD305 per tonne.
Official estimates put the overall value of the flour subsidy at around JD260 million per year.
Jordan imports over 96 per cent of its wheat needs as domestic production covers only around 4 per cent of demand.
Related Articles
Mar 03,2016
AMMAN — By intensifying inspection campaigns on violating bakeries and wheat mills, the Industry, Trade and Supply Ministry saved around JD2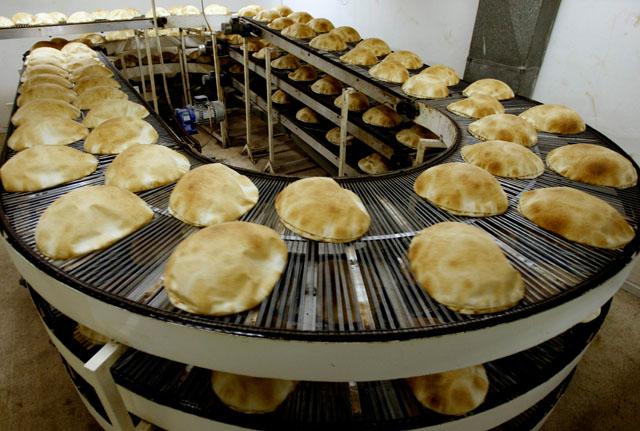 Apr 10,2014
Wheat imports increased by nearly 30 per cent over the past two years due to the "large" influx of Syrian refugees, a government official said on Thursday.
Jul 06,2014
The government on Sunday disputed a FAO report that said Jordan's wheat imports have been at the same level for the past five years, stressing that they rose gradually over the past three years.
Newsletter
Get top stories and blog posts emailed to you each day.