You are here
JEBA organises German-Jordanian business forum
By JT - Feb 19,2019 - Last updated at Feb 19,2019
The Jordan Europe Business Association on Tuesday organises the German-Jordanian Business Forum that discussed economic and investment cooperation between the two countries (Petra photo)
AMMAN — The Jordan Europe Business Association (JEBA) on Tuesday organised the German Jordanian Business Forum on the sidelines of a German economic delegation's visit to Jordan.
The Forum was co-organised by the Amman Chamber of Industry and the Ministry of Economy of the German Federal State of Rheinland-Pfalz.
JEBA said in a statement, carried by the Jordan News Agency, Petra, that the forum included bilateral meetings between members of the visiting delegation and their Jordanian counterparts to identify the trade and investment opportunities available to both sides.
The forum, attended by Minister of Industry, Trade and Supply Tareq Hammouri and Rheinland-Pfalz state Deputy Minister-President and Minister for Economic Affairs, Transportation, Agriculture and Viniculture Volker Wissing, reviewed business and investment opportunities in the Rheinland-Pfalz state and ways of developing and up-scaling cooperation to promote and enhance the joint economic cooperation between Jordan and Germany, Petra reported.
The visiting delegation comprised representatives of a number of German companies from the sectors of electronic optics systems, plastics, paints, software, real estate development, tourism, education and innovation.
Hammouri called for more joint economic ventures between the private sectors in the two countries, presenting a briefing on the measures the government has taken to stimulate economic growth within the Jordan 2025 Vision, according to Petra.
For his part, Wissing said that Jordan is an economic partner of Germany and a gateway to regional markets, pointing out that the volume of trade exchange between the two countries does not reflect the investment opportunities and potentials available between the two sides, according to Petra.
He also expressed his hope to enhance trade exchange and investment between Jordan, highlighting the forum's contributions to strengthening trade and economic relations and bolsters confidence between the business communities in both countries, the statement said.
Earlier in the day, Wissing and the accompanying delegation were briefed on the experience of the Vocational Training Corporation (VTC) and its programmes, especially in the field of hybrid vehicles.
The delegation expressed its preparedness to provide support commending the VTC's programmes which rehabilitate the trainers to penetrate the labour market, the Jordan News Agency, Petra, reported.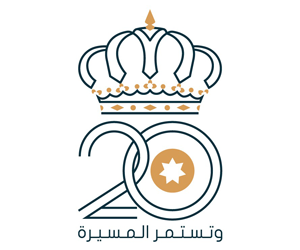 Newsletter
Get top stories and blog posts emailed to you each day.