You are here
'Jerash festival offers to target families'
By Bahaa Al Deen Al Nawas - May 15,2016 - Last updated at May 15,2016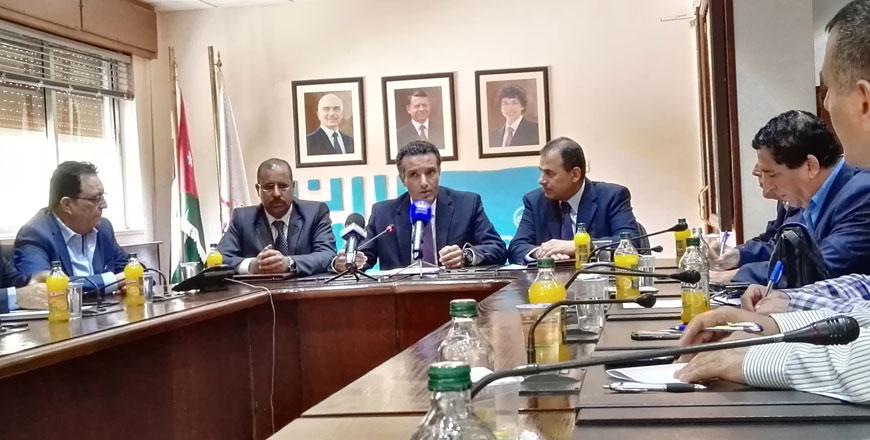 Tourism Minister Nayef Al Fayez speaks to reporters in Amman on Sunday after the ministry signed a memorandum of understanding with the Jerash festival (Photo by Bahaa Al Deen Al Nawas)
AMMAN — For this year's Jerash Festival for Culture and Arts, the Tourism Ministry and the festival's administration are focusing on offers to attract families to visit, officials said Sunday.
Under a memorandum of understanding signed by the ministry and the festival's organisers, the Tourism Ministry will be offering discounts to families at restaurants near the festival's venue in a bid to promote domestic tourism and encourage visitors to come to the festival, the minister, Nayef Al Fayez, told reporters.
In turn, the festival, which opens on July 21 and ends on July 30 at the ancient Roman city, some 48km north of Amman, will be promoting the ministry's "Jordan Is More Beautiful" programme.
The ministry will also print 4,000 "family tickets" that include discounts on meals and entry fees to the festival's venue to attend shows, under the memo, signed by Tourism Ministry Secretary General Issa Gammoh and Jerash Festival for Culture and Arts Executive Director Mohammad Abu Summaqa.
Gammoh said this is the first time the Tourism Ministry and the festival's administration create a programme that targets families.
The family ticket covers four days, including two Jordanian concerts and two Arab concerts at the festival, Abu Summaqa said, noting that the tickets do not cover the whole week because this is the first time this programme is being implemented.
If the results are promising, then next year the tickets will cover more concerts, he told reporters.
Abu Summaqa added that the tickets will be available at the Jordan Express Tourist Transportation branches and the Royal Cultural Centre.
He said that the price of tickets will vary in accordance with the number of family members and are meant as packages to allow families to enjoy the festival by paying less than they would pay individually.
Related Articles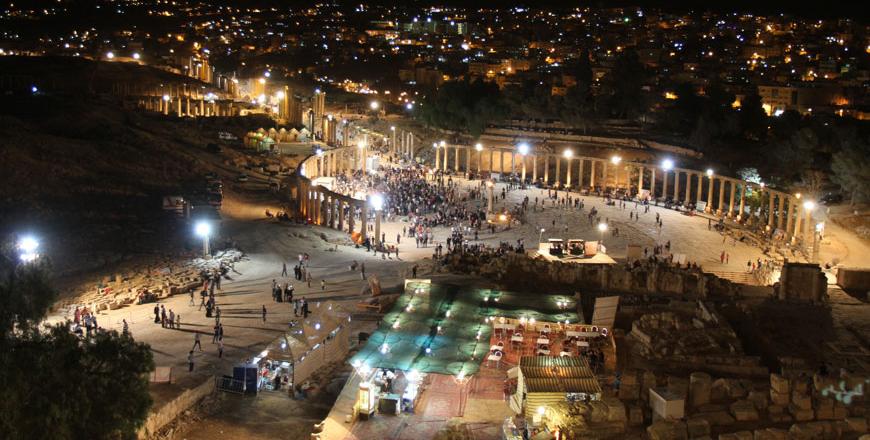 Jun 04,2016
AMMAN — For some Jordanians, the image of Jerash festival is only limited to popular singers on stage with people listening and cheering at
Jul 31,2016
AMMAN — The 31st Jerash Festival for Culture and Arts attracted over 100,000 visitors, the festival's executive director, Mohammad Abu Summa
Jun 01,2015
AMMAN – This year's Jerash Festival for Culture and Art will kick off on July 23, featuring an assortment of shows performed by Jordanian, A
Newsletter
Get top stories and blog posts emailed to you each day.