You are here
JIMEX participants decry transport difficulties
By Abeer Numan - Jun 07,2014 - Last updated at Jun 07,2014
AMMAN — The 11th International Machines and Electro-mechanical exhibition (JIMEX 2014), which concluded on Friday, was a good venue to clinch business deals and meet customers, according to participants.
However, the positive business experience was marred by transport difficulties, in addition to a few other shortcomings, several exhibitors and visitors told The Jordan Times.
A non-Jordanian participant said a taxi driver charged JD20 to drive her from a hotel at the 8th Circle to the exhibition, held at the Amman International Motor Show, which is 2km away.
Gurpreet Singh Soni, another participant, said he paid JD4 for the same trip.
"There are no means of transport provided for the exhibition," added the businessman, who was taking part in JIMEX for the second time.
Returning to the city at night from the exhibition's venue is not easy at all, he noted.
"There are usually fewer taxis in the evening. Sometimes they overcharge, because they know it is outside the city," Singh said, pointing out that the four-day exhibition opened at 4pm and closed at 10pm.
"They should get a metro now or have a shuttle service to the city."
Korean businessman Jinyong Kim, who was participating in the exhibition for the first time, said he went through similar transport hassles with a taxi driver charging him JD6 — double the fare on the meter.
Seeking assistance to settle the issue, one JIMEX employee tried to help and found that the taxi was not registered, so the driver was asked to leave.
"I tried to pay him the meter fare, as was indicated in the reading, but he left without getting any money," he said.
"I am sorry for the driver, of course. Drivers need to comply with the meter system."
A representative of a participating Jordanian company said local exhibitors faced no problems because they were using their own cars.
"We have our cars, but for exhibitors and visitors from other countries, it is a hassle. It is even more difficult at night," he said.
Commenting on organisation and facilities, Kim, who was promoting Korean business certification, said everything was good, except for the payment method.
"Here, we had to pay in cash for booth services, including a screen, table and water cooler. This was not easy and it took us some time to convince our company in Korea," he noted.
"Our company does not allow that. We always pay via credit card. That is the way, back home. Our company policy does not allow us to pay in cash."
Another exhibitor said he was satisfied.
"Even if there are problems, I prefer not to complain, but I will request those in charge to solve the problem," K.S Mani said.
"You see I know these problems and the hectic work involved in exhibitions, because I work in the same field in my country," he added.
JIMEX 2014, which ran Monday through Friday, drew thousands of visitors, especially during the first three days, according to organisers.
Hani Ghanem, a member of the organising committee, said there were difficulties pertaining to the "temporary entrance of goods for exhibiting".
"It is a headache," he said.
"We have international companies that are taking part, and we need to provide bank warranties to allow them to enter any items to be exhibited. If they have any problems with the exhibited goods, it is a hassle. That is why the exhibits are limited," Ghanem added.
Most manufacturers are displaying posters of their products while visitors come to see real machines, but this is not easy, he noted.
Held annually since 2004, JIMEX showcases machinery, electricity, energy, renewable energy and water products, and services to meet the needs of Jordanian, Middle East and international markets.
Related Articles
May 17,2015
JIMEX 2015, the 12th Machinery and Electromechanical Exhibition, is scheduled to open on Monday at the Amman International Motors Show Centre, with around 200 exhibitors from 12 countries.
May 14,2017
AMMAN — The 14th International Machinery and Electromechanical Exhibition (JIMEX) held along with the Solar Near East Exhibition (SONEX) wil
Jun 07,2014
India topped the list of exhibitors at JIMEX 2014,  the 11th International Machinery & Electricity Exhibition, according to Souad Al Jaghoub, the fair's  general manager.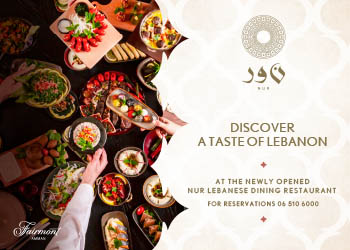 Newsletter
Get top stories and blog posts emailed to you each day.