You are here
JNCW board discusses plans for women's empowerment, equality
By JT - Sep 10,2015 - Last updated at Sep 10,2015
HRH Princess Basma attends a meeting of the newly appointed executive board members of the Jordanian National Commission for Women on Wednesday (Petra photo)
AMMAN — HRH Princess Basma, chairperson of the Jordanian National Commission for Women (JNCW), on Tuesday affirmed the importance of creating an enabling environment to help the commission carry out its mandate effectively.
The princess made the remarks during the JNCWs second meeting with newly appointed executive board members that come from civil society organisations and ministers of relevant governmental entities.
Board discussions included ways in which the Ministry of Labour can partner with the Jordanian Hashemite Fund for Human Development to enhance the participation of women in the labour market.
JNCW Secretary-General Salma Nims shed light on the experience of women from other countries in the region, which have many commonalities with Jordan and which demonstrate strong political will to see women progress and get empowered.
Nims said that "a simple comparison of national mechanisms in neighbouring countries reveals that we still lag behind, as they have secured the necessary legal framework and financial resources that greatly outnumber what JNCW receives".
She also said that "limited resources and the absence of the needed institutional frameworks that empower JNCW continue to limit its abilities to effectively influence policies, legislation and programmes to ensure the mainstreaming of gender within the development agenda, and the protection of women from discrimination and violence".
The JNCW presented main areas that the commission is currently working on, including a recently launched project with UN women that aims to enhance women's participation in professional associations and local councils, as well as efforts to activate the committees within the Network Against Violence Against Women "Shamaa".
The commission also discussed its recent collaboration with the Washington-based Inclusive Security Institute, to contribute to the implementation of Security Council Resolution 1325, which addresses women's participation in security and peacemaking, in addition to its continuous efforts in support of mainstreaming gender in government planning processes with focus on the Sustainable Development Goals (SDGs) for 2030.
The 2030 SDGs will be adopted by world leaders at the UN General Assembly at the end of this month.
At the end of the meeting, members approved the JNCW plan of action and budget for 2016, to be submitted to the Directorate of General Budget this month.
Members also stressed on the need to consolidate efforts, ensuring JNCW has access to necessary resources and expertise to achieve its goals.
Related Articles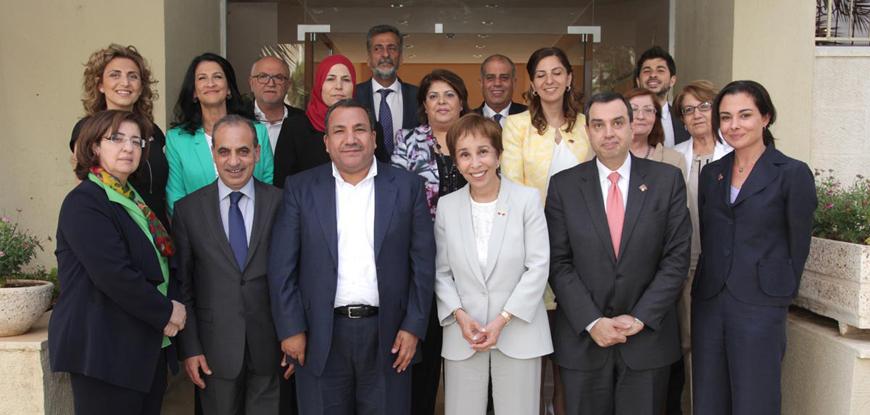 Jun 13,2015
AMMAN — HRH Princess Basma on Saturday chaired the first meeting of the Jordanian National Commission for Women (JNCW) since its re-formatio
Nov 26,2014
The Jordanian National Commission for Women (JNCW) on Tuesday announced the launch of its activities for the "16 Days of Activism Against Gender Violence" campaign.
Mar 08,2017
By AMMAN — The Jordanian National Commission for Women (JNCW) on Wednesday celebrated International Women's Day, which coincided
Newsletter
Get top stories and blog posts emailed to you each day.