You are here
Jordan's ICT achievements earned it 'Silicon Wadi' title — King
May 14,2014 - Last updated at May 14,2014
Following is the full text of His Majesty King Abdullah's speech during 'Innovative Jordan' Conference at the University of California at Berkeley on Tuesday:
Bismillah ar-Rahman ar-Rahim
Thank you, Ron. I'm delighted to be here. I want to thank sincerely our hosts here at UC Berkeley, especially Chancellor Dirks and Jeff.
This university is a notable home to innovative thinking, and I hope this event makes a contribution. My thanks to all of you who are giving your time to be with us today. Let me especially acknowledge SkyDeck. Its model for start-up and business incubation serves our global future.
I have always been fascinated by the ability of entrepreneurs to take a brick… see in it a house — and build a whole city. But new enterprises need solid ground to build on. And that's Jordan's vision. An economy open to jobs-rich, export-oriented growth. A level playing field. Investments in education; R&D and infrastructure. Help for ICT and other startups: enterprise and development zones, innovation accelerators and more.
Why this commitment? Two words: National interest. Our country wants and needs jobs — good jobs — especially for young people, the majority of our population. Private-sector creativity is key.
To support these goals, Jordan took some very deliberate steps fifteen years ago. We saw an urgent requirement for inclusive, sustainable reform — strengthening stakeholding and active citizenship… creating opportunity… and raising the standard of living across all communities.
This path is grounded in what makes Jordan Jordan: moderation and openness; respect for others; inclusiveness; concern for the future. These values have made Jordan a partner in regional peacemaking, global peacekeeping, and interfaith dialogue... and a voice for the entrepreneurial spirit in our region.
We have been equally determined to keep Jordan a stable and resilient oasis for our people. Recently, refugees fleeing the conflict in Syria have sought a safe haven in our country. Syrians in Jordan now total 1.3 million… 20 per cent of our population. This influx has put a heavy demand on Jordan's resources. We cope by working closely with the international community to achieve adequate levels of humanitarian assistance… but much more is needed.
To sustain economic growth, we are looking to a new, ten-year economic blueprint based on nationwide consultations. "Jordan 2025" will combine an action plan with tough performance management… locating a delivery capacity at the centre of government, to ensure that outcomes meet expectations.
We are also leveraging national assets. Jordan connects three continents and enjoys exceptional international relationships and multiple FTAs. This position gives Jordan-based enterprises access to one-billion customers, including Europe, the US and Asia.
And we have an asset even more important: our people. They are young, aspiring, and globally aware. They are active users of the Internet, social media and new technology. They know regional demand for content, apps and platforms — indeed, they are helping to drive that demand.
All this talent provides a market-ready pool for multiple business sectors. Consider ICT. From a tiny position fifteen years ago, ICT is now the fastest-growing sector in our economy... contributing 12 per cent of our GDP, and directly and indirectly, some 80,000 jobs. Jordanian ICT has had its challenges, but today, IT exports are up eight-fold, reaching some 60 countries.
Our climate of innovation has brought Jordan the name of "Silicon Wadi". Amman has become the regional capital for start-ups, and the tenth best place to start a technology company in the world. Companies are scaling-up and making successful exits to global industry leaders. Jordan is home to the three most popular content portals in the Arab world, managing 75 per cent of Arabic user-generated content.
ICT is only one of the industries that benefits from Jordan's position as the gateway to the 350 million people of the Middle East and North Africa. MENA consumers speak one language, Arabic. More than 70 per cent are 30 or younger. It is a market ripe for growth and under-penetrated by US firms. And Jordan's tech-proficient, bilingual workforce puts you in prime position to reach these consumers.
Let me pause to thank all those who have believed in our journey — Bay Area accelerators like 500Startups, Plug & Play, and Alchemist; investors like Intel Capital; corporations like Cisco Systems, other angels and mentors. Bay area Jordanians have also been important in helping us unlock our potential.
My friends,
We want to propel these efforts much, much further. This will take leadership from both the public and the private sector. In this context, I was pleased to see that Jordan jumped three places in the World Economic Forum's Network Readiness Index, reaffirming our leadership. This is a trend we are determined to continue.
We are committed to working closely with the ICT industry and other new enterprise. We want your success. And we will do all we can to help you, every step of the way.
I welcome all of you to engage with our young emerging nation, whether as business colleagues, investors, or mentors. You will find Jordan's tech scene remarkably familiar: creative, passionate, and excited about the future. Visit and join in.
May I say, there's no place better to begin than the MENA ICT Forum in Amman this coming November. You will meet innovators and achievers from across Jordan and the region, along with top global players. Come, share your ideas, network and discover. I believe you will find partners to make your most creative ideas become reality.
Thank you.
Related Articles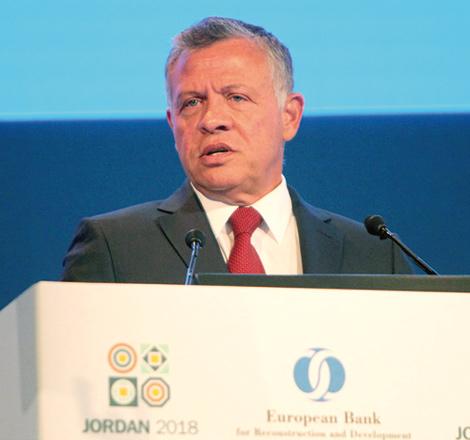 May 10,2018
Following is the full text of His Majesty King Abdullah at EBRD's meeting at the Dead Sea on Wednesday. In the name of God, the Mo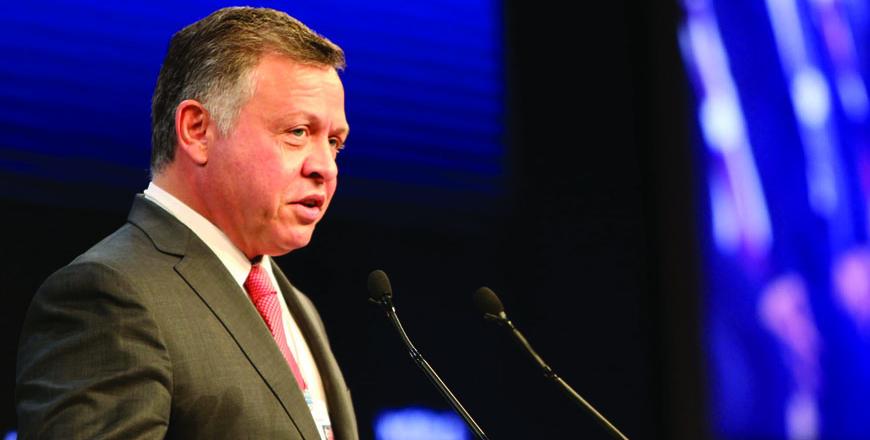 May 23,2015
Following is the full text of His Majesty King Abdullah's speech at the World Economic Forum on the Middle East and North Africa at the Dead
Nov 12,2014
As almost half of added value growth in economies will come from the technology sector, ICT leaders on Wednesday called for more focus on ICT education and encouraging innovation in the field, which they said can effectively create needed jobs to reduce unemployment.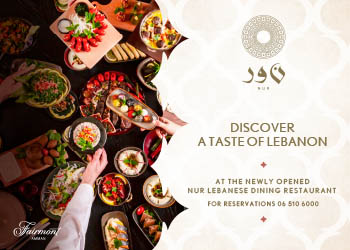 Newsletter
Get top stories and blog posts emailed to you each day.