You are here
Jordan to benefit from $378m fund for green projects
By JT - Oct 21,2016 - Last updated at Oct 21,2016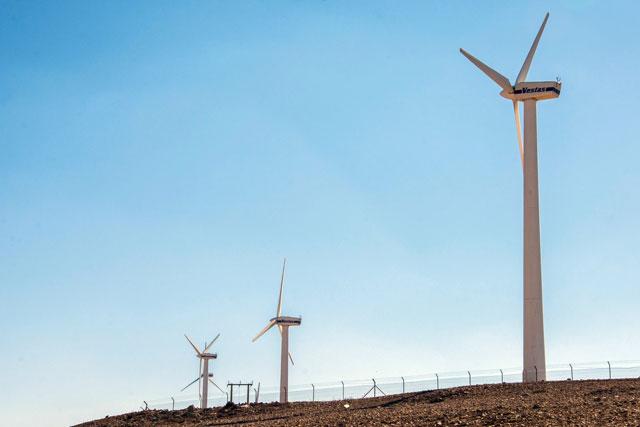 Wind speed in Jordan is around 10m per second in some areas, which makes it a favourable place for wind farms (Photo by Amjad Ghsoun)
AMMAN — Jordan is among the beneficiaries of $378 million in assistance allocated by the Green Climate Fund to support green investments by the European Bank for Reconstruction and Development (EBRD).
This is the fund's largest approval to date, according to an EBRD statement released Thursday.
The targeted investments are part of the EBRD's Green Economy Transition approach aimed at reducing emissions and combating climate change, the statement said.
The Green Climate Fund was created in 2010 under the UN Framework Convention on Climate Change. It allocates its resources to low-emission and climate-resilient projects and programmes in developing countries.
The contribution to the EBRD will be made in support of sustainable energy financing facilities the bank is offering in Jordan, Armenia, Egypt, Georgia, Moldova, Mongolia, Morocco, Serbia, Tajikistan and Tunisia.
These frameworks provide loans and technical assistance to partner financial institutions for on-lending to invest in energy efficiency, renewable energy and climate resilience projects in the industrial and residential sectors.
The government of Korea has pledged an additional $3 million for technical support associated with the programmes, the statement added.
The programmes, which will have an overall value of more than $1.4 billion in the 10 countries, are expected to leverage a five-fold additional financing by participating private sector banks to reduce greenhouse gas emissions by about 2 million tonnes a year.
They are expected to finance over 20,000 sub-projects to create employment opportunities through vocational training and enhance institutions' capacity to provide financial products for investments in energy efficiency, the statement said.
The EBRD has been investing in sustainable energy efficiency facilities for 10 years as part of its Sustainable Energy Financing Initiative, the predecessor of the Green Economy Transition approach, which entails raising the volume of green financing up to 40 per cent of the bank's annual business investments by 2020.
The decision by the Green Climate Fund was made in the lead-up to the COP 22 negotiations in Marrakesh in November on the implementation of last year's Paris Accord to globally reduce greenhouse gas concentrations in the atmosphere.
Related Articles
May 09,2018
DEAD SEA — Jordan has become the first country in the SEMED region to join the EBRD's Green Cities Framework, planning and investing in its
Dec 14,2016
AMMAN — The European Bank for Reconstruction and Development (EBRD) said on Wednesday it is helping to address energy security and climate c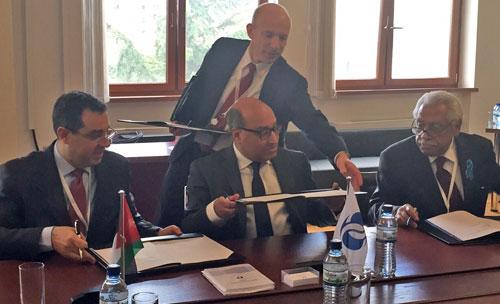 May 16,2015
The European Bank for Reconstruction and Development (EBRD) is providing a $13 million loan to the Greater Amman Municipality to help manage solid waste, generate electricity and reduce carbon dioxide emissions, it said in a statement.
Newsletter
Get top stories and blog posts emailed to you each day.