You are here
Jordan to connect to GCC power grid through Saudi Arabia
By Mohammad Ghazal - May 17,2016 - Last updated at May 17,2016
AMMAN — Jordan will sign a memorandum of understanding in the next few days with the GCC Interconnection Authority to join the Gulf countries' grid via Saudi Arabia, a government official said Tuesday.
"This is a very important deal for Jordan and it will be followed by several technical meetings to discuss further details of the project," Abdel Fattah Daradkeh, director general of the National Electric Power Company, told The Jordan Times on the sidelines of the Jordan International Energy Summit, which concluded on Tuesday and attracted 400 experts and officials from several countries.
The project will take one to two years to be completed after reaching a final agreement, according to Daradkeh.
"As demand rises, sometimes we need more electric power supply, and in Saudi Arabia they have a surplus, so we will benefit from that a lot," Daradkeh added Tuesday.
The project is expected to cost JD170 million to JD200 million, Minister of Energy and Mineral Resources Ibrahim Saif told The Jordan Times on Tuesday.
"To have our grid connected to Saudi Arabia and the Gulf countries is a very important step and is part of our strategic cooperation," the minister said.
The infrastructure with Saudi Arabia is not ready yet for the interconnection and the project is expected to take care of that aspect, Saif said.
During the event, Abdullah Al Shehri, governor of Electricity and Cogeneration Regulatory Authority of Saudi Arabia, stressed the importance of the project.
He added that Saudi Arabia's peak load stands at 82 gigawatts (GW), while its consumption in 2015 reached 62.3 GW.
Al Shehri noted that demand on electricity in Saudi Arabia grows by 2,000 to 3,000 megawatts annually.
During the event, participants stressed the importance of the summit, which provides a platform for exchanging expertise, networking and partnerships.
Central Electricity Generating Co's (CEGCO) acting CEO Nadeem Rizvi said the summit represents a crucial gathering of key players in the industry.
"We are currently in the process of developing two major milestone projects in the Kingdom: ACWA Power Zarqa Plant, which will be the most efficient facility in Jordan, as well as ACWA Power Mafraq Solar PV Plant, which, he said, provides the most cost-effective tariff. Both projects will be managed, operated and maintained by CEGCO "as part of our mandate to provide reliable, cost-efficient and safe power to the Jordanian people", Rizvi said during the event.
Related Articles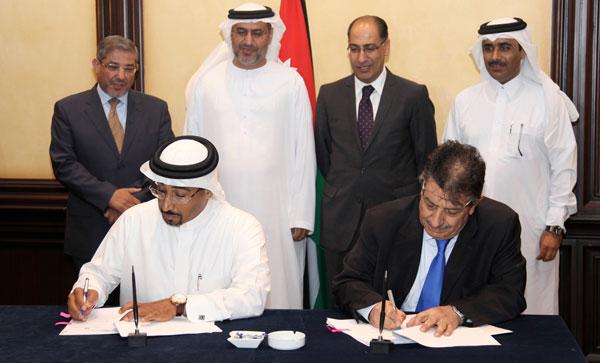 May 19,2016
AMMAN — Jordan on Thursday signed a memorandum of understanding with the GCC Interconnection Authority to join the Gulf countries' power gri
Dec 22,2015
AMMAN — The government and Saudi company ACWA Power on Monday signed an agreement to revamp Al Hussein Thermal Power Station at a capacity o
Mar 29,2017
AMMAN — ACWA Power and the National Electric Power Company (NEPCO) on Monday signed an electricity purchasing agreement as part of a set of
Newsletter
Get top stories and blog posts emailed to you each day.