You are here
Jordan counting on oil shale to address energy woes — Batayneh
By Abeer Numan - Feb 24,2014 - Last updated at Feb 24,2014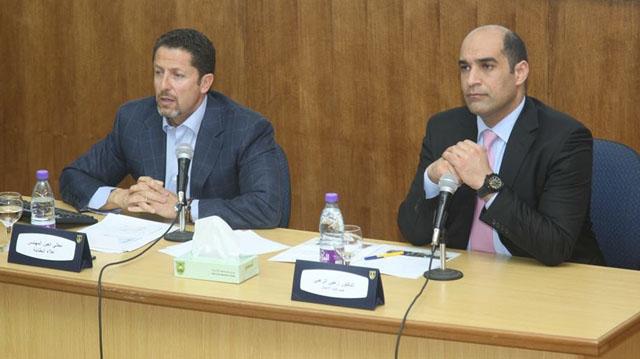 AMMAN — Jordan is looking for and considering various solutions to deal with its energy problem, and a main breakthrough is expected in 2017 with the utilisation of oil shale reserves, Senator Alaa Batayneh said on Monday.
Delivering a lecture on the energy situation at the University of Jordan (UJ), Batayneh explained that the option was not tapped much earlier because generating energy from this source would have been expensive compared with the cost of other sources that were readily available.
Prior to 2009, Jordan relied heavily on Egyptian natural gas, which cost only a quarter of the price of other equivalents that could have been used to generate the same amount of electricity, he said, adding that previously, the country was received fuel from Iraq at a preferential rate as well as from Gulf countries.
At the end of November 2013, a joint Estonian-Malaysian consortium entered final negotiations to construct the Kingdom's first oil shale power plant in a bid to utilise oil shale reserves.
Jordan is one of the five richest countries in terms of oil shale reserves, with over 40 billion tonnes spread under around 60 per cent of the country's surface.
Batayneh, a former minister of energy, also underscored agreements recently signed to utilise renewable energy.
He highlighted the importance of steps taken to facilitate the import of liquefied gas which should materialise by the end of this year.
At present, Jordan imports 97 per cent of its energy requirements, while it only produces 3 per cent of its needs through the Risheh gas power station in the eastern region.
"This is where the main challenge lies," Batayneh told professors, undergraduate and graduate students at the UJ business faculty.
"The next few years are going to be tough, but the future looks promising," he noted.
The national energy strategy is based on diversifying energy resources and increasing the country's reliance on its own resources, the senator said, emphasising the importance of the strategy to ensure the sector's stability.
By 2020, imported fuel should be down to 40 per cent of the energy mix, while 6 per cent should come from nuclear power, 10 per cent from renewable energy, 1 per cent from imported electricity, 14 per cent from oil shale and 29 per cent from imported natural gas, according to Batayneh.
Another major challenge is the high and growing rate of electricity consumption in Jordan compared with that of other countries, he noted.
The lecture is part of a series of business debates initiated in September 2013 by Professor Zu'bi Al Zu'bi, dean of the UJ faculty of business with the purpose of encouraging constructive dialogue and transparency between decision makers from the public and private sectors, and UJ students to address issues of interest for both academia and practice.
Related Articles
Feb 15,2014
The Saudi Arabian Corporation for Oil Shale is expected to start producing oil from oil shale in Jordan in five years after the Lower House approved agreements it signed with the government.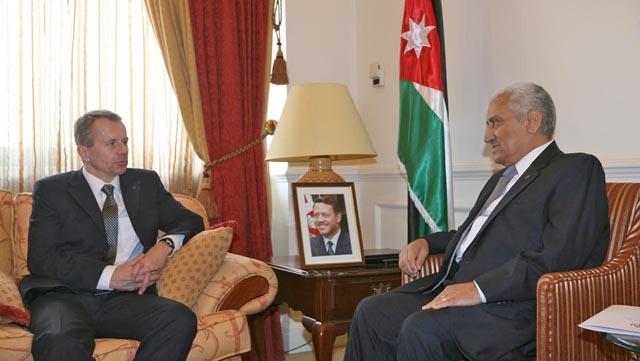 Feb 27,2014
Estonia is looking forward to sharing its over 100-year experience in utilising oil shale resources to produce energy with Jordan, the country's finance minister, Jürgen Ligi, said on Thursday.
Mar 18,2017
AMMAN — Prime Minister Hani Mulki on Saturday stressed the government's commitment to overcome any obstacles to the implementation of electr
Newsletter
Get top stories and blog posts emailed to you each day.