You are here
Jordan a country 'ready to adapt to change' — report
Kingdom ranked 38 out of 136 in its ability to embrace change when facing significant developments
By Laila Azzeh - Aug 20,2017 - Last updated at Aug 20,2017
AMMAN – Jordan has been ranked 38th globally as a country "most ready to adapt to change", according to a recent report.
The KPMG's Global Change Readiness Index (CRI) measures the ability of 136 countries — including their government, private and public enterprises, people and civil society — to embrace change in light of significant developments, such as financial instability, political and economic opportunities or risks and natural disasters.
Jordan was preceded by three Arab countries: the UAE, which seized the top of the list, Saudi Arabia, which ranked 20th and Qatar, 24th.
The report highlighted demographics, technology infrastructure and labour markets as the Kingdom's strengths, while pointing out gender, enterprise sustainability and government strategic planning as aspects that the country needs to work on.
According to the report, Jordan ranked 26 in enterprises' capacity to embrace change, 46 in the government's ability to adapt to change and 48 in people and civil society's readiness to respond to change.
The local informal sector ranked second globally, while the Kingdom ranked 55 in economic openness, 38 in innovation, 30 in economic diversification, 62 in business environment, 54 in technology infrastructure and 84 in enterprise sustainability.
In terms of regulation, the Kingdom ranked 34 globally, while scoring 36 in the rule of law, 109 in government strategic planning, 63 in security and 66 in food and energy security, according to the report.
On the other hand, Jordan scored 40 worldwide in human capital, 53 in entrepreneurship, 76 in civil society, 29 in safety nets, 69 in technology use, 111 in gender and 9 in demographics.
The highest ranking countries in the index are Switzerland, Sweden, UAE, Singapore, Denmark, New Zealand, Netherland, Finland, Germany and the UK.
Related Articles
May 23,2017
AMMAN — A study ranking countries in the region based on their ability to attract, grow and retain talent, the Middle East and North Africa
Sep 28,2017
AMMAN — Maintining its overall score, Jordan slipped two ranks globally, falling to the 65th place out of 137 in the Global Competititveness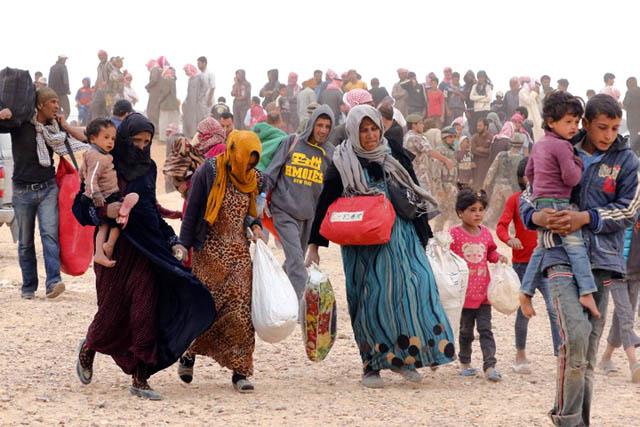 Jul 19,2017
TEPIC, Mexico — Sweden, the Netherlands and Germany are among the best placed wealthy countries to cope with shocks like large-scale migrati
Newsletter
Get top stories and blog posts emailed to you each day.