You are here
Jordan draws foreigners as cultural, education hub
By Saeb Rawashdeh - Apr 18,2017 - Last updated at Apr 18,2017
AMMAN — Political stability in the Kingdom, combined with regional turbulence, have increased the number of foreign students and staff working for NGOs in Jordan, according to expatriates.
This trend came in two waves, first becoming apparent after 2003 and then again at the beginning of 2011 when international NGOs, research centres and multinational companies relocated their headquarters to Amman due to a series of regional conflicts.
Some expatriates have been in Jordan long enough to remember what it was like back in late 90s.
"In the 15 years I have lived in Jordan, I have seen the population grow, and this is visible in the new houses and new building construction that goes on all the time," said Sarah Harpending, assistant director at the American Centre of Oriental Research.
Unlike Harpending, who started her family here and has been working in the Kingdom, others arrived as students with different graduate and post-graduate programmes.
Many came to study Arabic and Middle Eastern history and politics.
"I studied International Relations and the Middle East with a focus on Syria and Iraq," explained Leah Kramer.
Besides studying, she spent time as a volunteer at a community centre in East Amman, which works primarily with Iraqi and Syrian refugees.
"However, much of what I studied was on a macro scale — at the community centre, I have a first-hand look into the lives of people who are affected by the wars, conflict and political decisions that I studied in college," Kramer continued.
Mary Pancoast, an anthropologist, has spent time not only in Jordan, but all around the region. She can now compare Amman with other cities in the Middle East.
In the past, she had the opportunity to spend her summers studying Arabic in Morocco and Oman: "While I find each of these countries beautiful, and their people kind and generous, there is certainly an ease about life in Amman for me," Pancoast said.
"Amman is a cosmopolitan location in which I interact with people from vastly different walks of life on a daily basis, " the scholar continued.
Jessica Page left her life in Los Angeles to study Arabic, motivated by a desire to look beyond the negative portrayals of Arabs and Muslims in some Western media.
"I had no previous experience with the Arabic language or the culture," noted Page.
As an African American, she became intrigued and interested in the region during her senior year in high school "due to parallels I saw between the negative media portrayal [as dangerous and violent] of the Middle East and certain minority communities in the United States".
"I decided to study Arabic so I could have an opportunity to come to the region and speak to people in their language, so I could learn more about their society and culture," Page explained.
While preparing her PhD thesis, Pancoast drew comparisons between different places in the Middle Eastern. For her, this research was both professionally and personally enriching.
"While it is certainly a Middle Eastern city, there is a certain familiarity surrounding the pace of life for me here. It makes it easier for me to move across the entire region … and it allows me to conduct more productive research," said Pancoast.
There are few countries in the region where US scholars can come and interact directly with the people, according to Pancoast.
However, for her, Jordan and Jordanians deserve special credit.
"Jordan, both its government and people, have been very welcoming and encouraging to scholars. And I believe that many people choose to come to Jordan to study and research due to this hospitality, as well as Jordan's rich culture and heritage," Pancoast added.
Local geography also plays a role in choosing Amman, according to Page.
She spent a few years in the Gulf and can compare Amman with Muscat, Doha, Dubai and Manama.
"I've spent some time in the Gulf and visited different cities — but I'm drawn to Amman. Perhaps because it's the first city I visited, " Page said.
"There is something about the city that speaks to me… I think it may be the hills. I love how you can look out and see all of the hills dotted with whitish buildings. Although it's a pain to walk around," she added.
Working at the community centre has been a wonderful and rewarding experience, Kramer underlined, noting that she had the opportunity to work directly with beneficiaries while also learning about NGO management and programming.
Page, on the other hand, plans to stay longer in the region to boost her language skills, and "learn more about the Arab culture and society".
In the meantime, she began her career as a teacher, translator and reporter, currently working as a consultant at UNRWA. Although "new to teaching", she is content with her students.
"I'm beginning to realise how difficult teaching can be, and how many things I have to remember," Page explained, "like assigning homework. I think that I have the potential to be a good teacher, but I need to practise. It's hard to be on the other side, and I can tell when a class isn't going well, or when students zone out or are tired or occupied with personal issues."
"The challenge lies in trying to make sure they all benefit," Page concluded.
Related Articles
Apr 16,2015
Like thousands of young foreigners who came to the Kingdom to work for various international organisations and multinational companies or conduct academic research, Mary Pancoast also chose the capital as the next step in building her scholarly career.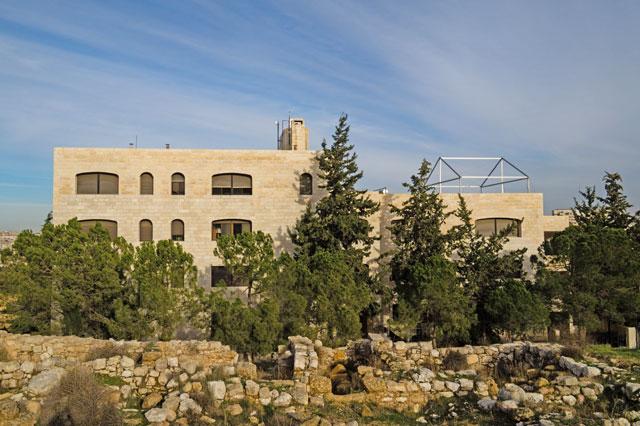 Feb 06,2018
AMMAN — Established in 1968 in Amman with the goal to "promote study, teaching, and increased knowledge of ancient and Middle Eastern
Nov 20,2014
Ann Khalid did not feel well but she insisted on dancing a brief scene from Tchaikovsky's Swan Lake with her classmates. The 12-year-old is determined to one day have a career dancing and teaching ballet, not an easy path in a country torn for years by conflict.
Newsletter
Get top stories and blog posts emailed to you each day.