You are here
Jordan has maintained a significant role in region by keeping bridges open with key players — Tarawneh
By JT - Apr 30,2016 - Last updated at Apr 30,2016
AMMAN – Royal Court Chief Fayez Tarawneh said that His Majesty King Abdullah's main concern amid a new cold war and rising terrorism is to protect Jordan's interests and maintain its influential role in the region.
In an interview with Jordan TV's 60 Minutes show on Friday night, Tarawneh, a former premier, said that King Abdullah communicates Jordan's moderate approach and insight into the regional challenges with influential world players and has managed to convince them that "Jordan is important, so protect it".
Tarawneh highlighted the "defensive neutrality policy" His Majesty has embraced as the region started to collapse into bloody civil wars.
Elaborating, the official said such a policy succeeded in keeping Jordan safe and helped it avoid involvement in the region's conflicts, adding that Jordan's main concern has been to protect its 550km-long borders with Syria and Iraq, yet the Kingdom did not give up its humanitarian role and continued receiving refugees from Syria and Iraq.
The Royal Court chief explained that King Abdullah's vision in the anti-terror war has been based on three pillars: Jordan is a key partner in the fight against terror, the need to defend the name of Islam against the distortion caused by extremists and that this war should be fought by Muslims because it is a war within Islam.
He also outlined Jordan's "holistic approach" to terrorism, whose rise, he said, was predicted by the King at an early stage.
In the interview, titled "The Holistic Anti-Terrorism Vision in King Abdullah's Thought", Tarawneh said that His Majesty realised in the aftermath of September 11 terror attacks that the acts of terrorists would be inevitably associated with Islam, which prompted him to advocate a holistic perspective to combat this phenomenon and prevent its expansion.
The religious and historical legitimacy of the King is coupled with a responsibility to defend the image of Islam against extremist organisations, Tarawneh noted.
When the King discusses the fight against terrorism with any party, according to Tarawneh, he emphasises that this war is not limited to Raqqa and Mosul only, because even if military operations come to an end, the extremist ideology will stay unless it is aptly addressed.
The official referred in this regard to the King's efforts in cooperation with the NATO and Europe in training east Africans to fight Al Shabab militants, and his endeavours regarding the Balkans, calling on the Europeans to support Muslims there to immune them against influence of extremists.
Tarawneh argued that the "Arab Spring" and its contribution to the expansion of extremism came as a result of the totalitarian policies of the regimes that fell, leaving a vacuum that was filled by terror organisations that followed similar totalitarian practices. In light of these developments, His Majesty called the Islamic world to protect Islam, asserting that it is the Islamic nation's war and not only Jordan.
Answering a question about the US-Iran nuclear deal, the Russian intervention in Syria and the US-led coalition to fight terror in Syria and Iraq, Tarawneh pointed out that Moscow has stood by the Syrian regime since the beginning and there was no agreement between the US and Russia despite the fact that Geneva 1 set the principles of a political solution. Russia and China vetoed and delayed UN resolutions on Syria, and later the world realised that for Russia the issue was beyond the conflict in Syria but rather a matter of restoring Russia's international clout after the collapse of the Soviet Union.
On the Palestinian issue and the international community's understanding of His Majesty's emphasis that a peaceful solution to this conflict is a prerequisite to regional peace and stability, the Royal Court Chief stressed that the King does not leave any conference, assembly or meeting without talking about the centrality of the Palestinian issue, which is a recruitment tool for extremists.
Related Articles
Jul 27,2016
AMMAN — His Majesty King Abdullah on Tuesday received a telephone call from UK Prime Minister Theresa May, during which they highlighted the
Nov 21,2015
AMMAN — His Majesty King Abdullah held talks with Spanish King Felipe VI on Friday and stressed that Jordanian-Spanish ties are firm and dee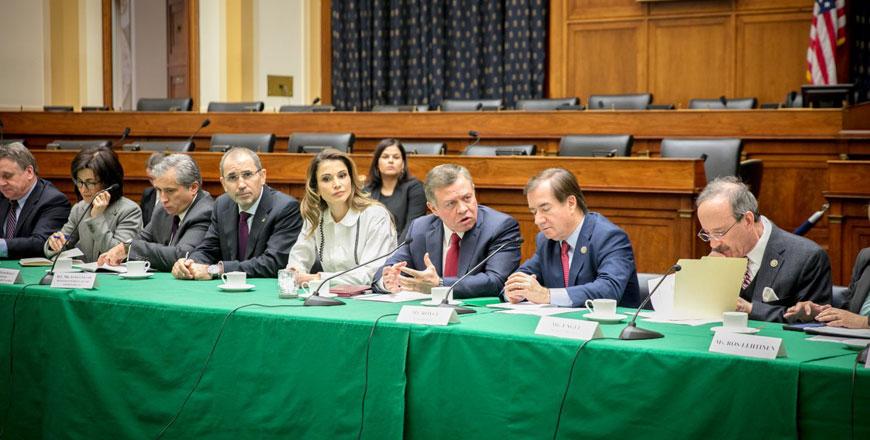 Feb 01,2017
AMMAN — His Majesty King Abdullah on Tuesday discussed regional developments and Jordan's strategic relations with the US at meetings in Was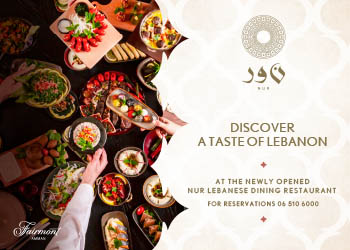 Newsletter
Get top stories and blog posts emailed to you each day.