You are here
'Jordan to have 400,000 jobless citizens in 2030'
By JT - Jul 20,2014 - Last updated at Jul 20,2014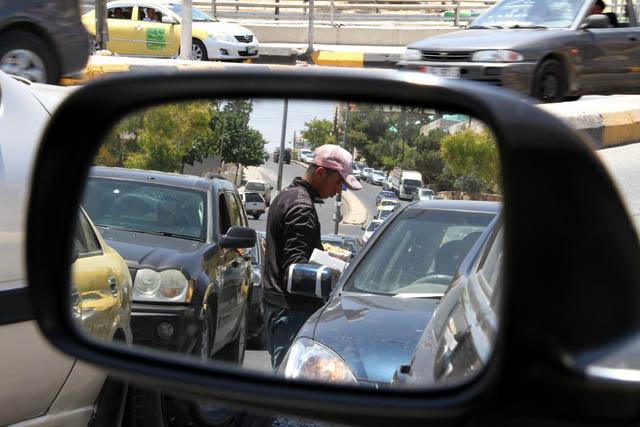 AMMAN – The number of jobless Jordanians is expected to reach 400,000 in 2030 if the unemployment rate continues at its last year's rate of 12.6 per cent, Secretary General of the Higher Population Council (HPC) Sawsan Majali said Sunday.
Majali's remarks coincided with the release of the official unemployment report by the Department of Statistics (DoS) for the second quarter of this year, which revealed that unemployment rate was 12 per cent between April and June, while in the same period of last year it was 12.6 per cent.
The DoS report, e-mailed to The Jordan Times Sunday, showed that unemployment among university degree holders was relatively high as it reached 16.6 per cent.
The survey also found that 52.8 per cent of the unemployed have passed Tawjihi (General Secondary Certificate Examination).
The official figures showed that unemployment among males who hold a bachelor's degree or higher reached 20.8 per cent, while among university graduate females it was nearly 82 per cent.
Commenting on the rise of jobless rates among educated Jordanians, Majali said that the higher education system in the Kingdom still encourages students to enrol in humanitarian and social sciences programmes at the expense of vocational training.
The HPC head, who was speaking at a board of deans meeting of the Jordan University of Science and Technology to talk about demographic opportunity, said that higher education faces several challenges that include declining quality of education and the gap between the undergraduate programmes and labour market needs.
Majali said in the statement, e-mailed to The Jordan Times, that the "culture of shame" and "underestimated vocational education" have forced young people to stay away from technical programmes.
Related Articles
Aug 23,2014
The number of undergraduate and postgraduate students in Jordan is expected to increase by nearly 100,000 in the next 15 years, according to the Higher Population Council (HPC).
Aug 12,2014
Jordan's development plans may be affected by demographic shifts resulting from the large influxes of refugees, Higher Population Council (HPC) Secretary General Sawsan Majali warned on Tuesday. 
Apr 26,2016
AMMAN — Unemployment rate among Jordanians who hold university degrees stands at 20.2 per cent, according to a report issued on Tuesday by t
Newsletter
Get top stories and blog posts emailed to you each day.