You are here
Jordan, ICRC sign $25m deal to rehabilitate water infrastructure in host communities
By JT - Mar 05,2019 - Last updated at Mar 05,2019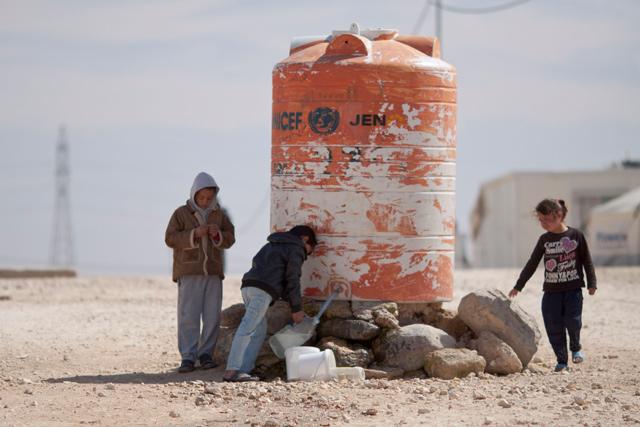 In this undated photo, children are seen filling up water from a tank at the Zaatari camp in Mafraq (File photo)
AMMAN — The Water Ministry and the International Committee of the Red Cross (ICRC) on Tuesday signed an agreement and a memorandum of understanding to rehabilitate the infrastructure in refugee-hosting communities.
The $25-million memo was signed by Water Minister Raed Abul Saud and head of the ICRC delegation in Jordan, Jurg Montani, the Jordan News Agency, Petra, reported.
The ministry's plans aim to counter the exceptional conditions that the Kingdom is experiencing as a result of hosting hundreds of thousands of Syrian refugees, in cooperation with the international organisations and donors, along with the ICRC, Abul Saud said.
He added that the ministry's plans aim at developing the quality and supply of drinking water and preserving available resources while rebuilding the main water distribution grid, Petra added.
The aid programme is in place and is in accordance with developed schematics, as well as a number of new projects to be implemented to serve tens of thousands of citizens and refugees by introducing new water sources.
On the ICRC's side, Montani said that the committee's aims are to ensure the provision of safe drinking water in conflict zones and the creation sustainable living conditions.
Jordan is one of the world's water-poorest countries, he said.
The water crisis is aggravated under the weight of refugees in Jordan and climate change challenges across the Kingdom, Montani noted.
He stressed that the ICRC will expand its efforts in the Kingdom to meet Jordanians' and refugees' needs alike.
Related Articles
Jun 08,2020
AMMAN — The Water Ministry and the International Committee of the Red Cross (ICRC) on Monday signed a cooperation agreement to upgrade the d
Oct 01,2014
The European Bank for Reconstruction and Development (EBRD) on Wednesday said it approved a $25 million loan for the construction and development of a 20 megawatt (MW) photovoltaic power plant in the southern region.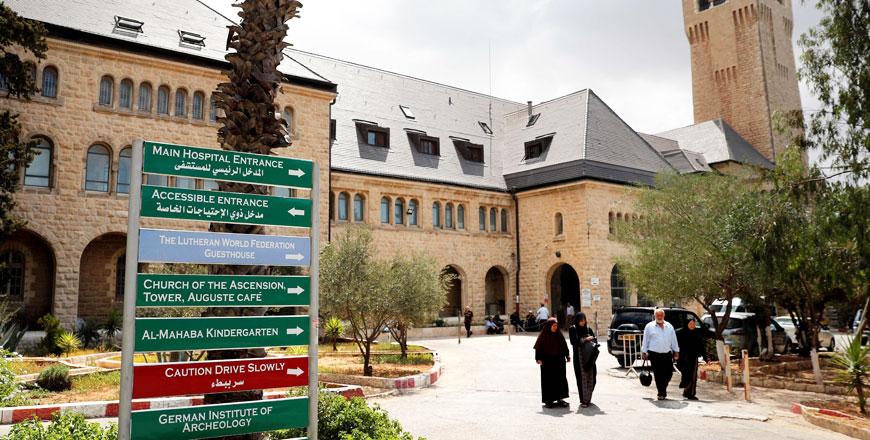 Sep 10,2018
WASHINGTON — US President Donald Trump has ordered that $25 million earmarked for the care of Palestinians in East Jerusalem hospitals be di