You are here
'Jordan interested in importing natural gas from Russia'
By Mohammad Ghazal - Mar 28,2016 - Last updated at Mar 28,2016
AMMAN — Jordan is interested in importing liquefied natural gas (LNG) from Russia's Gazprom as part of its efforts to increase sources of LNG, Energy Minister Ibrahim Saif said Monday.
"We have discussed this issue with the Russians, and we hope that we will get LNG at preferential prices. No agreement has been reached in this regard, but we are keen to diversify our LNG sources and this falls in line with these efforts," the minister told The Jordan Times.
"Jordan receives a large portion of its gas needs via Shell and buys the rest via international tenders… so if the prices from Gazprom are encouraging we would go for this option," Saif added.
Noting that Jordan needs 300-350 million cubic feet of natural gas per day, the minister said the demand is expected to rise in the future after the Cabinet allowed industries in the Kingdom to use the surplus of gas imports in their operations.
Under an agreement with the government, Shell provides 150 million cubic feet of LNG for Jordan per day.
"As more industries start using gas, we will see demand rising. We looked into importing gas from Algeria, Cyprus and we will continue to look for new sources," said Saif.
Jordan started importing LNG in mid 2015 after the inauguration of the Sheikh Sabah Al Ahmad Terminal in Aqaba.
Following the opening of the LNG terminal, the Kingdom's dependency on gas has risen to 80 per cent, contributing to a decrease in electricity costs by 25 to 30 per cent.
up
5 users have voted, including you.
Related Articles
Jun 27,2016
AMMAN — Jordan has awarded a tender to Royal Dutch Shell to buy a new cargo of liquefied natural gas (LNG) for power generation, according t
Mar 24,2014
Jordan is coordinating with international aid agencies to incorporate water and sanitation among the post-2015 development goals, Water Minister Hazem Nasser said on Monday.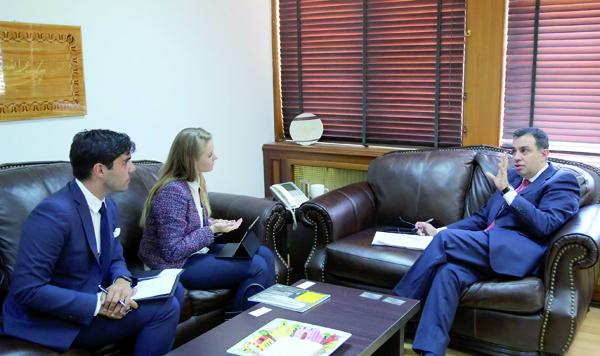 Sep 07,2016
AMMAN – Forthcoming loans and grants facilitated by the Jordan Compact and the International Monetary Fund (IMF) Extended Fund Facility are
Newsletter
Get top stories and blog posts emailed to you each day.