You are here
Jordan, Italy ties extend 'further than political arena' — ambassador
'Jordan has lively environment in culture, fashion, design and music that encourages artists to work closely with Italian counterparts'
By Suzanna Goussous - May 31,2017 - Last updated at May 31,2017
AMMAN — Jordan and Italy's cooperation extends further than the political arena to stances on crucial foreign policy issues and the humanitarian role of both countries in the refugee crisis, Italian Ambassador to Jordan Giovanni Brauzzi said.
"On Italy's National Day, we appreciate the role of Jordan in the Middle East and the important message that Jordan sends to neighbouring countries and to the Muslim world," the ambassador has said at a press conference earlier this week.
Italy celebrates its national day, Festa della Repubblica, or Republic Day, on June 2.
In the political sphere, the two countries share the same views on most issues, including foreign policies, the Palestinian peace process and the Syrian crisis, Brauzzi said.
The bilateral relations have paved the way for more projects between the two countries, including Italian archaeological missions, Italian medical missions, cultural events and trade exchange.
The ambassador said there are collaborative efforts between Italy and Jordan for the preservation of cultural heritage, which is politically important in order to explore the "roots of shared civilisation and culture, as well as in promoting dialogue between both peoples and governments".
He added that the archaeological missions show that there are "many opportunities" for improving tourism in the Kingdom, with a focus on sustainability and various activities.
"As for the medical sector, we are proud of our legacy here in Jordan. Modern medicine in Jordan was established by Italian hospitals in the late 1920s … There is an association of more than 1,000 Jordanian doctors trained in Italy," he said.
Next spring, the Kingdom will host an Italian-Jordanian medical conference to enhance the sector's performance and exchange knowledge, according to the ambassador.
Nahel Chahin, a trade analyst at the Italian Trade Agency, noted that Italian investments in Jordan currently amount to JD2 million.
The ambassador added that Italian exports to Jordan are increasing, due to a growing awareness on Italy's part.
More awareness is needed to sustain trade and increase investment in Jordan, yet Jordan has become a "regional hub" for a wider market in trade and investments, especially in Iraq and Palestine, Brauzzi stated.
He said Italy is on a "new mission" for the Muslim community in Italy, whereby "the Muslim community in Italy will cooperate more with the government in order to ensure their faith and religious activities are fully respected".
With a leading role in the sectors of fashion, design and music, Italy has been organising events and "meetings of minds" to share knowledge with interested parties in the Kingdom.
"You have a lively environment in Jordan in culture, fashion, design and music; we encourage artists and designers to work more closely with their Italian counterparts, for example through projects at the Amman Design Week and fashion shows throughout the year," Brauzzi told The Jordan Times.
He added that an Italian opera will be held at the Roman Amphitheatre in July, and Andrea Bocelli will perform in Jerash in September, with the aim of broadening the musical scene in Jordan to include more classical music.
The ambassador also noted the rising number of Jordanian students interested in learning the Italian language, particularly as a prerequisite to future study in Italy.
"There is a positive trend for Jordanian students wishing to study in Italy, and Italian students interested in Arabic and Jordanian culture," the ambassador said.
The number of visas issued to Jordanians to study in Italy through the Schengen visa system is rising, Brauzzi said, while the number of Italian tourists planning trips to Jordan is increasing, despite the sharp decline in tourist numbers the Kingdom previously witnessed due to regional instability.
"This means that people-to-people relations are growing; there is a growing sympathy between the people of both countries," he told reporters.
Related Articles
Nov 23,2017
AMMAN — Local gourmets on Wednesday had the chance to experience a taste of "la dolce vita" (the sweet life) in a live cooking and mus
Oct 14,2015
AMMAN — Al Hussein Cultural Centre's theatre was packed on Tuesday night with music fans eager to watch the Jordanian National Orchestra Ass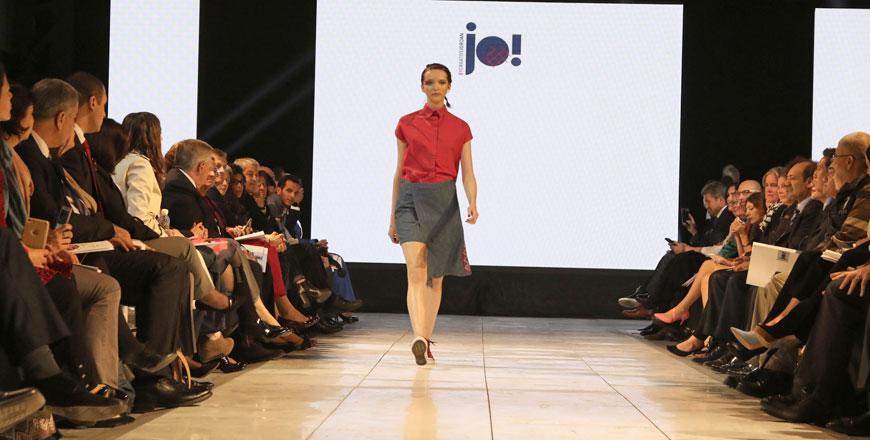 Nov 05,2016
AMMAN — Five local designers and an Italian fashion designer have collaborated to produce a combination of the modern and the traditional, i
Newsletter
Get top stories and blog posts emailed to you each day.