You are here
'Jordan keen on Iraq stability, better ties'
By JT - Nov 24,2014 - Last updated at Nov 24,2014
AMMAN — His Majesty King Abdullah on Monday asserted Jordan's support for Iraq's unity and stability as well as the Kingdom's commitment to improving its relations with Baghdad.
At a meeting with Iraq's House Speaker Salim Al Jabouri, who was on an official visit to Jordan, the King reiterated Jordan's call for national reconciliation among various components of the Iraqi people as a requirement for stability and security.
During the talks, which addressed the latest regional developments, especially efforts under way to confront the dangers of terrorist groups, the King told Jabouri and his accompanying delegation that Jordan is committed, alongside the different parties in the international alliance, to fighting terrorists and radical ideologies that represent a main threat to the region's peace and stability, stressing that all are targeted by terrorists.
Jabouri briefed King Abdullah on the latest developments in Iraq, stressing his country's commitment to continued coordination and consultation with Jordan and other Arab countries to boost Iraq's cooperation with them, according to a Royal court statement.
He also underlined the role of parliament in the two countries to improve ties through cooperation in legislative issues.
Jabouri said the entire region will be immune to radicalism once terrorists are defeated in Iraq.
During a meeting on Monday with Prime Minister Abdullah Ensour, Jabouri said Iraqi forces are now waging war against extremists on several fronts across his terror-hit country, acknowledging that "we cannot face such a huge challenge alone".
In a statement carried by the Jordan News Agency, Petra, Jabouri said that Iraq is going through difficult and exceptional challenges which require regional cooperation to overcome, expressing hopes for an active Jordanian role in this regard.
"Jordan will have a leading role in the terror-combating efforts," Jabouri was quoted as saying.
Jabouri also voiced appreciation for Jordan's support to Iraq and its assistance to the Iraqi refugees and displaced people despite its economic difficulties.
For his part, Ensour pledged continuous Jordanian support for Iraq, saying that Jordan will never interfere in Iraq's internal affairs unless in the best interest of the Iraqi people, Petra reported.
Ensour said that Iraqi Prime Minister Haider Al Abadi's choice to begin his first regional tour from Jordan after assuming office also indicates the strong Jordanian-Iraqi bonds, announcing his intention to visit Baghdad without setting a date.
He also stressed the need to implement joint economic projects the two countries have agreed upon, mainly the Basra-Aqaba oil pipeline and the railway network, Petra reported.
Jabouri also held several meetings with Jordanian senior officials and parliamentarians during his three-day visit to Jordan.
On Sunday, Jabouri held a meeting with his Jordanian counterpart Atef Tarawneh with bilateral relations and regional developments being the major issues discussed.
In a joint press conference with Tarawneh, Jabouri said that Iraq is looking for an active Jordanian role in the war against terror, expressing hopes that Jordan would contribute to training the Iraqi security forces battling terrorism.
Related Articles
Dec 18,2014
Prime Minister Abdullah Ensour on Thursday delivered a letter from His Majesty King Abdullah to Iraq's President Fouad Massoum that focused on strengthening bilateral relations and cooperation.
Dec 20,2016
AMMAN — His Majesty King Abdullah on Monday discussed political and security developments in Iraq with Iraqi political leaders at Al Hussein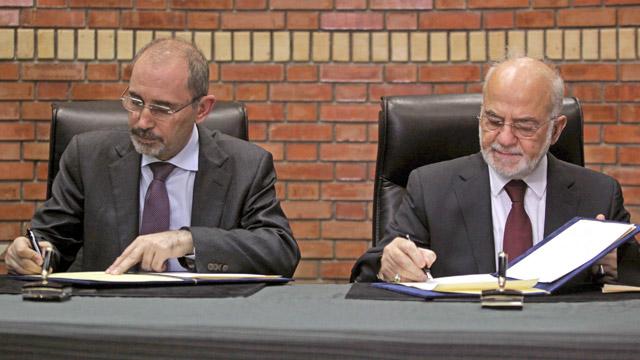 Aug 10,2017
AMMAN — Foreign Minister Ayman Safadi on Thursday urged Iraq to expedite efforts to reopen Amman-Baghdad road and implement the planned Iraq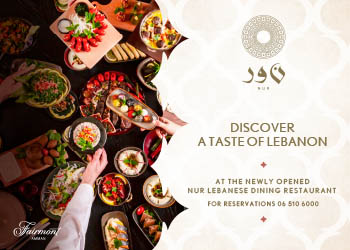 Newsletter
Get top stories and blog posts emailed to you each day.