You are here
Jordan looks to benefit from Singapore's public administration expertise
By Dana Al Emam - Aug 30,2014 - Last updated at Aug 30,2014
AMMAN — Jordan seeks to boost cooperation with Singapore and to benefit from its expertise in public administration, Prime Minister Abdullah Ensour said on Saturday.
Ensour made his remarks at a meeting with Roger Tan, assistant chief executive officer at Singapore's Civil Service College, on the sidelines of the fifth Government Leadership Forum.
The forum, organised by the Ministry of Public Sector Development, aimed to introduce directors and secretaries general of government bodies to Singapore's experience in public service transformation (see story on page 2).
In his remarks at the opening session, Public Sector Development Minister Khleef Al Khawaldeh said the forum paves the way for cooperation with Singapore in developing public services and building professional and institutionalised capacities, in addition to providing the necessary training.
As the country heads towards the adoption of parliamentary governments, it is important to develop the public sector and the capacities of its leaders in order to become a "trusted reference" in decision and policy making, the minister said.
Khawaldeh briefed Ensour on a draft plan of an evaluation system for public employees in leadership positions that his ministry has prepared.
"The evaluation system helps improve the performance of public employees in senior positions and gives general indicators that can help public institutions achieve their goals," he said at the forum, which was held at the Royal Cultural Centre.
The evaluation system's categories include institutional performance, where agencies will be evaluated based on their achievement of specific goals, in addition to the monetary category, which focuses on the institution's rationalisation of consumption and increase in income, Khawaldeh explained.
The evaluation also takes into account comments and reports by oversight agencies on the performance of public institutions and awards such as the King Abdullah II Award for Excellence in Government Performance and Transparency.
Forum participants provided their feedback on the evaluation system, suggesting the addition of a category for human resources, and another for transparency and governance.
They also noted that public institutions differ in the type of services they provide, which makes it difficult to evaluate them using the same criteria.
Related Articles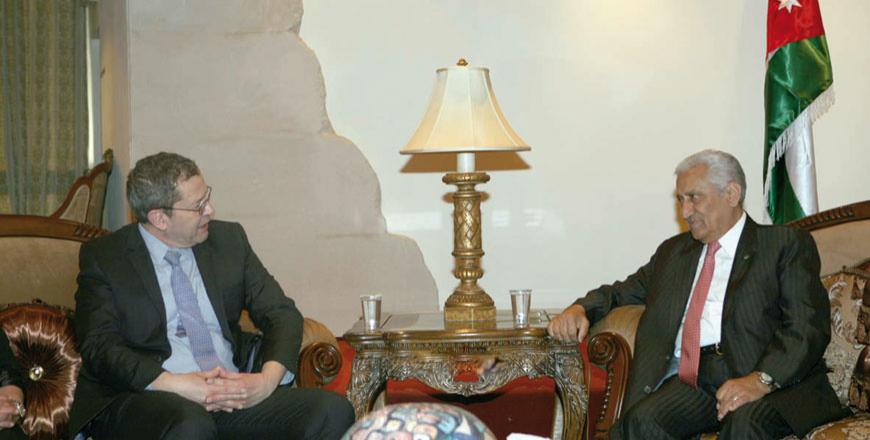 Feb 20,2016
AMMAN — "The quality of public institutions will be the key competitive edge of the 21st century.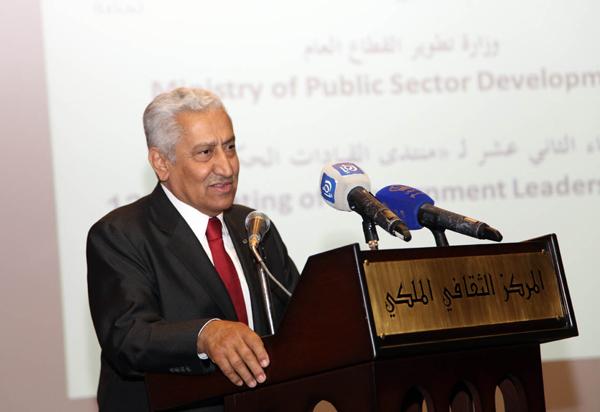 Apr 30,2016
AMMAN — All ministries and public agencies should participate in the King Abdullah II Award for Excellence in Government Performance and Tra
Aug 23,2014
Public Sector Development Minister Khleef Al Khawaldeh on Saturday said the public sector leaders' forum, which the ministry organises every two months, will host the assistant executive director of Singapore's Civil Service College to talk about the Singaporean style of public administration.
Newsletter
Get top stories and blog posts emailed to you each day.