You are here
Jordan News Agency marks golden jubilee
By JT - Jul 16,2019 - Last updated at Jul 16,2019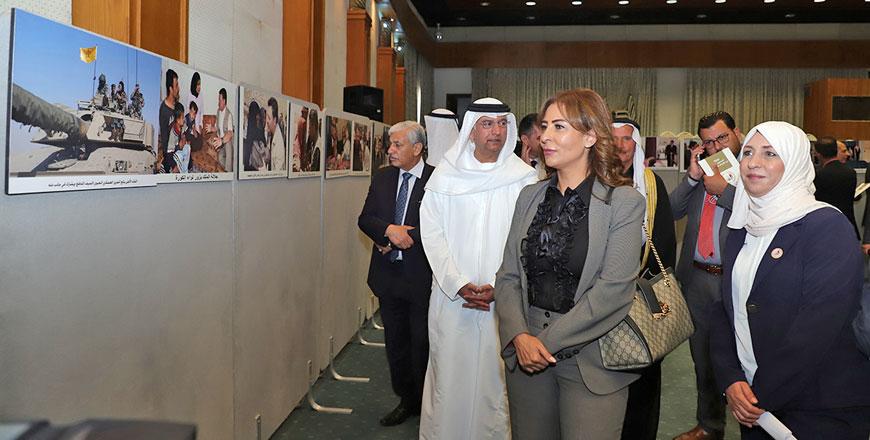 Minister of State for Media Affairs and Government Spokesperson Jumana Ghunaimat tours the Jordan News Agency, Petra, during its 50th anniversary celebration on Tuesday (Petra photo)
AMMAN — Deputising for Prime Minister Omar Razzaz, Minister of State for Media Affairs Jumana Ghunaimat on Tuesday attended the golden jubilee celebration of the Jordan News Agency, Petra.
During the celebration, Ghunaimat conveyed the premier's congratulations, and highlighted Petra's role in carrying Jordan's message with professionalism and responsibility for 50 years.
The Jordan News Agency, Petra, has made a "great" contribution to spreading the truth and reviving the Kingdom's media landscape, Ghunaimat said, dubbing the agency a "mirror" that has "reflected the nation's message while maintaining professionalism".
She attributed the news agency's progress to the work of its personnel in living up to the nation's vision and values.
In a Tweet on Tuesday, Ghunaimat reiterated her pride in the agency's contribution to the Kingdom and the work of its personnel.
Lower House Speaker Atef Tarawneh also sent a Tweet congratulating Petra and praising its role in conveying Jordan's message with "honesty, integrity and responsibility".
On the occasion, secretary general of the Federation of Arab News Agencies (FANA), Farid Ayar, highlighted the historic relations between Petra and FANA, noting that they go back to the early 1970s.
Newsletter
Get top stories and blog posts emailed to you each day.