You are here
Jordan seeks self-reliance in water sector — Ghezawi
Minister says billions have been and will be spent to address 'serious' water shortage
By Hana Namrouqa - May 21,2018 - Last updated at May 21,2018
AMMAN — As Jordan has spent more than JD3 billion on its water infrastructure to cater for a spiraling water demand over the past five years, Minister of Water and Irrigation Ali Ghezawi said on Sunday that the international community's support to its water sector was "below the needed level".
The minister stressed that, while Jordan's achievement in terms of collecting every available drop of water is considered "outstanding at a global level", the gap between available water amounts and demand is still expanding.
During a meeting with the press, Ghezawi underlined that Jordan's hosting of hundreds of thousands of Syrian refugees had a toll on the Kingdom's water shares and infrastructure, expressing dismay over the international community's "low level of response" to Jordan's challenging water situation.
"The Syrian exodus has fatigued us. Despite all efforts to explore new water resources, the gap between supply and demand remains substantial," Ghezawi stressed, noting that expenses in the sector amounted to 1.4 per cent of its GDP in 2017.
With over 1.3 million Syrian refugees living in the country, demand for water has increased, especially in the north, where the water per capita share has dropped by half since Syrian refugees began arriving in the country, according to the ministry.
Last year, the government launched the 2017-2019 plan, worth $658 million, which entails projects to help Jordan cope with the increasing pressure on the water sector.
"So far, we only received $52 million or 30 per cent of the needed amount… The response of donors is not up to the required level. Funding is not only about infrastructure projects; after all, how can you sustain operating such projects," Ghezawi told reporters.
The minister highlighted that the Treasury is burdened with the cost of providing water and wastewater services in light of the Kingdom's water shortage, highlighting that every cubic metre of water that reaches consumers costs JD2.35, JD1.08 of which is paid by the government in the form of subsidy.
Against this backdrop, the government "has no plan to raise the water tariff this year or anytime soon", Ghezawi affirmed, underlining that, in 2017, the government supported the water sector with JD246 million, constituting 21.4 per cent of its deficit that year.
"Water projects worth JD4.76 billion will have been implemented by 2023; this explains the increasing indebtedness of the water sector, which stands at JD2.01 billion and makes up 7.4 per cent of the government's JD27.2 billion debt," Ghezawi noted.
Over the past 10 years, the ministry has implemented 144 projects worth JD3.145 billion, in addition to 12 projects worth JD145 million to reduce the running costs of the water resources, the minister said, noting that it has managed to save JD12 million after implementing projects to reduce the expenditure of water resources.
'Self-reliance'
Meanwhile, the ministry is embarking on a set of strategic mega projects to be implemented between 2018 and 2025 to address water scarcity by generating an additional amount of 362 million cubic metres of water, according to the minister.
Such projects entail the Red Sea-Dead Sea Water Conveyance Project, the Amman-Shidiyeh-Hassa Water Conveyance Project, Red Sea desalination water, Wadi Al Arab Water Project, Waleh/Heidan Project, Tannour Dam Project, Hisban River Project, Mujib Dam Water Conveyance Project, as well as several water treatment plants and new dams.
"All these projects cost JD3.5 billion," Ghezawi said, stressing that the desalination of seawater and brackish water, which is abundant in several parts of the country, is Jordan's way forward to attaining its water security.
"We seek self-reliance," Ghezawi underlined.
up
10 users have voted, including you.
Related Articles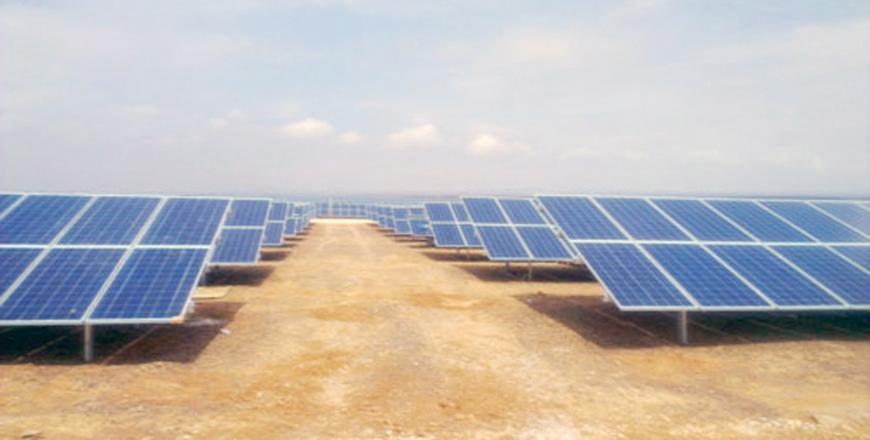 May 26,2018
AMMAN — In three years' time, a total of 20 per cent of electricity consumed by the water sector will be generated with renewable energy, un
May 17,2017
AMMAN — Unconventional water sources are the Kingdom's long-term solution to its water dilemma, government officials said on Wednesday, indi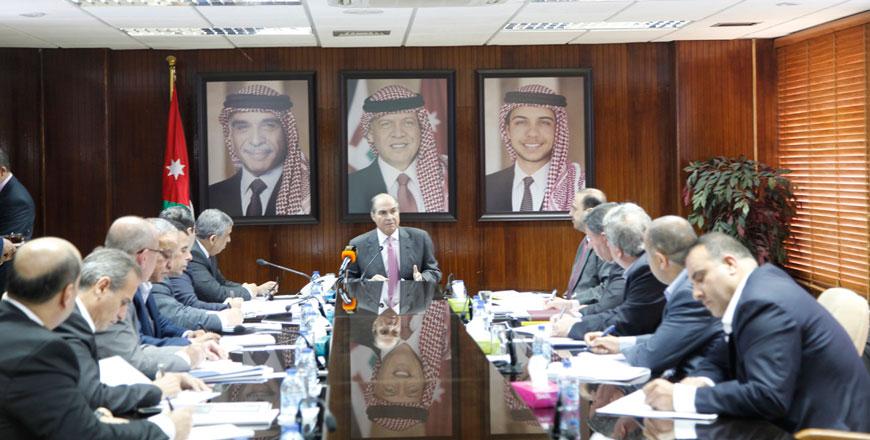 Apr 11,2018
AMMAN — The government will "go ahead" with implementing water desalination projects and will "not wait for anyone", Prime Minister Hani Mul
Newsletter
Get top stories and blog posts emailed to you each day.