You are here
Jordan signs environment technical cooperation agreement with US
By Hana Namrouqa - Feb 12,2018 - Last updated at Feb 12,2018
AMMAN — Jordan and the US on Monday signed an agreement for the 2018-2021 Work Programme for Environmental Technical Cooperation, which seeks to upgrade enforcement of environmental laws and to combat illegal trade in environmentally sensitive goods.
At the 5th joint forum on environmental technical cooperation, Jordanian and US officials underlined that the technical programme will promote sustainable development and advance environment protection.
Minister of Environment Yaseen Khayyat said that it has been almost 18 years since the first Jordanian-US environmental technical cooperation agreement was signed, in accordance with the Jordan-US free trade agreement.
In his opening speech, Khayyat stressed that greening production, consumption and supply chains are key requirements for good environmental governance, highlighting the need to involve the private sector as a main partner to guarantee success.
The minister outlined Jordan's environmental challenges, which he said are concentrated in the fields of energy, water, desertification, waste management, as well as loss of biodiversity and land degradation, in addition to the regional instability.
"The goals and objectives covered in the technical cooperation agreement respond directly to Jordan's priority needs. Capacity development in law enforcement and implementation remains our key priority to make sure that our institutions entrusted with the implementation of the environmental law are fully equipped to carry out their responsibilities," Khayyat said.
He noted that promoting sustainable use of natural resources and ecosystem conservation is a challenge that has become even more difficult due to increased pressure on environmental resources. He added that improving clean production has turned into a major factor to enhance economic competitiveness as well as environmental sustainability, and is now a necessity rather than an option for industries.
"… Environmental awareness remains the key tool for positive changes in societal values and behaviours," Khayyat stressed.
Meanwhile, Barton Putney, acting deputy assistant secretary for environment in the State Department's Bureau of Oceans, Environment and Science, said that Jordan and the US have worked together on strengthening environment institutions, enhancing enforcement and compliance with environmental laws and regulations and increasing public awareness and participation in environmental challenges and solutions, such as watershed restoration and protected areas among other fields.
"Protecting the environment while pursuing economic growth and development has been a longstanding US priority, and the US is committed to helping our trade partners to raise environmental standards," Putney said.
Related Articles
Sep 08,2014
Jordan and the US on Monday signed the 2014-2017 technical environment cooperation work programme to protect the Kingdom's environment and sustain its natural resources.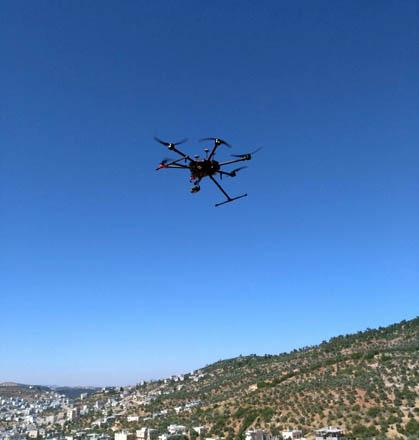 Jul 19,2017
AMMAN — The Ministry of Environment has purchased two drones to monitor environmental violations in industrial zones, parks and forests, acc
May 18,2017
AMMAN — Energy, water, desertification, waste management and the loss of biodiversity are the main environmental challenges facing Jordan, a
Newsletter
Get top stories and blog posts emailed to you each day.