You are here
Jordan, Spain see eye to eye on regional, bilateral issues
His Majesty holds talks with Spanish monarch
By JT - May 19,2017 - Last updated at May 19,2017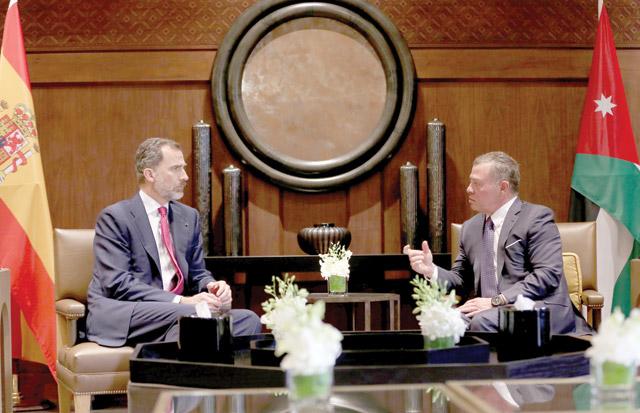 His Majesty King Abdullah meets with Spain's King Felipe VI in Amman on Friday (AFP photo by Khalil Mazraawi)
AMMAN — His Majesty King Abdullah on Friday met with the Spanish King Felipe VI over bilateral ties, cooperation and the latest regional developments, according to a Royal Court statement.
During the meeting, the two leaders stressed the "deep-rooted relations between Jordan and Spain and keenness on developing them in all fields including economy, investment, energy and infrastructure", the statement said.
They highlighted the importance of sustaining coordination over various issues on the regional and international levels to serve the interests of the two countries and global security and peace.
The talks, which continued over a banquette in honour of King Felipe VI and the accompanying delegation, also covered the Palestinian-Israeli peace process, the Syrian crisis, and the fight against terrorism.
The two leaders stressed the importance of intensifying efforts to resume the peace process and launching serious negotiations between the Palestinians and the Israelis on the basis of the two-state solution, as a sole solution to the conflict.
They reiterated that peaceful solutions are the only acceptable path to end the regional crises and restore peace and stability.
King Felipe, who is participating in the World Economic Forum (WEF) that will open on Saturday at the Dead Sea, expressed appreciation for King Abdullah's role in efforts to address the challenges that face the Middle East, in addition to hosting Syrian refugees.
HRH Prince Feisal, Royal Court Chief Fayez Tarawneh, Foreign Affairs Minister Ayman Safadi, King Office Director Jafar Hassan, and Planning Minister Imad Fakhoury attended the talks, along with high-ranking Spanish officials.
Earlier in the day, an official ceremony was held for the Spanish King at Al Husseiniya Palace as he was received by King Abdullah.
Related Articles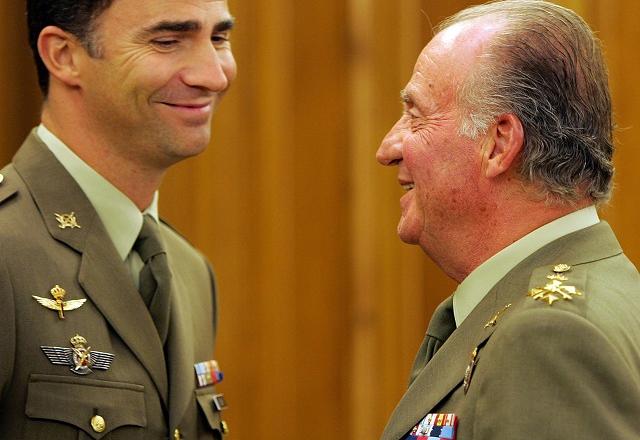 Jun 02,2014
Spain's King Juan Carlos plans to abdicate and pave the way for his son, Crown Prince Felipe, to take over, Spanish Prime Minister Mariano Rajoy told the country Monday in an announcement broadcast nationwide.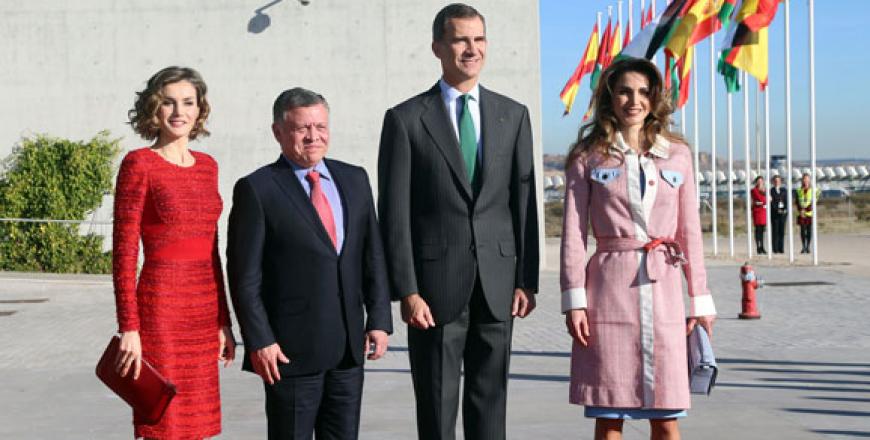 Nov 20,2015
AMMAN — His Majesty King Abdullah and Prime Minister Mariano Rajoy on Thursday affirmed that Jordan and Spain stand side-by-side in co
Apr 26,2017
AMMAN — His Majesty King Abdullah and Spanish King Felipe VI on Wednesday discussed bilateral discussions as well as the regional and intern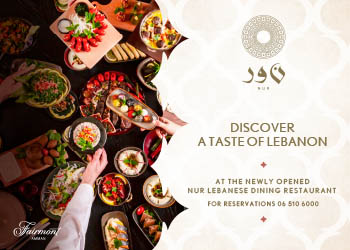 Newsletter
Get top stories and blog posts emailed to you each day.