You are here
Jordan Strategy Forum calls for revision of amended Income Tax Law
By JT - May 26,2018 - Last updated at May 26,2018
AMMAN — The Jordan Strategy Forum (JSF) on Saturday stressed the need to review the new Income Tax Law to bridge any gap that would hinder the taxation system from supporting the national economy.
In a report issued on Saturday on the Income Tax Law 34 of 2014, the JSF said the review has to be based on the framework and principles of mandating reasons, the Jordan News Agency, Petra, reported.
It called for reaching a law that is "transparent, just and effective" to overcome the "difficult" financial situation and face the economic and social challenges in the Kingdom.
JSF's report included comments and recommendations on the law, which was recently approved by the government and has been referred to Parliament.
The law includes articles that will not lead to economic growth, attract investments or realise prosperity for citizens, the report stressed, highlighting, however, some "positive" articles such as the burden of tax proof, the exemption from goodwill and reconciliation tax and toughening penalties on tax evaders.
The report called for endorsing the law in a way that ensures the sustainability and stability of economic legislation, as recurrent changes would "harm the investment and economic environment".
In a previous study, the forum had stressed that all taxation legislations, including the income tax law, should seek stimulating the economic growth, mitigating inequality in income and opportunities, realising macroeconomic stability and ultimately improving the lives of citizens.
The most important mandating reason of the new law is achieving a financial solvency for the government through increasing tax revenues to be able to carry out its duties, the forum concluded.
Related Articles
Nov 15,2017
AMMAN — The Jordan Strategy Forum (JSF) on Tuesday called for increasing tax flexibility through expanding the tax base, boosting collection
Apr 25,2018
AMMAN — The tax income ratio to the gross domestic product (GDP) in the Kingdom is low when compared with that in other countries in the wor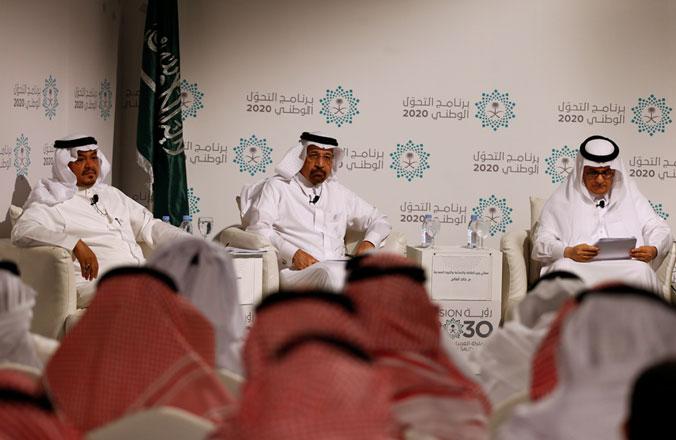 Jun 07,2016
JEDDAH, Saudi Arabia — Saudi Arabia has unveiled the first concrete targets in its ambitious effort to move its crude-dependent economy away
Newsletter
Get top stories and blog posts emailed to you each day.