You are here
Jordanian air force destroyed '20% of Daesh capabilities' - commander
By Khetam Malkawi - Feb 08,2015 - Last updated at Feb 08,2015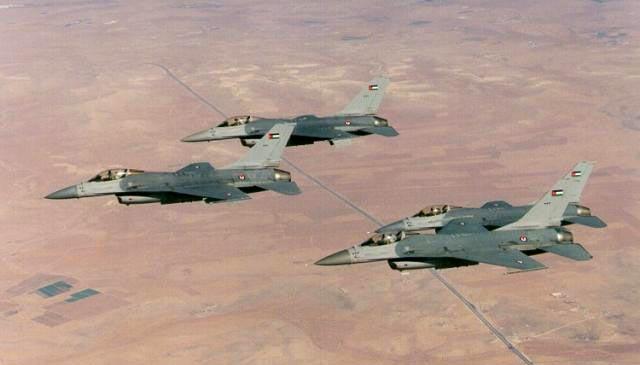 AMMAN — Jordanian air strikes against the so-called Islamic State (IS) terrorist group over the past days are estimated to have destroyed 20 per cent of the group's capabilities and destroyed 56 "targets of gravity", a senior army officer said on Sunday.
Royal Jordanian Air Force (RJAF) Commander Lt. Gen. Mansour Jbour said the force will continue air strikes against IS, adding that the intensity will depend on operational plans.
"We will continue air strikes against IS, but not with the same momentum… The raids will be intensified or decreased in accordance to our operational plans," the commander said at a press conference.
One day after the release of a video showing IS burning alive Jordan's pilot Muath Kasasbeh, Jordan carried out an intensive air assault against the terror group.
On the first day of the campaign, dubbed "Operation Martyr Muath", "dozens of fighters" hit 19 targets, the commander told a press conference convened at King Abdullah II Special Operations Training Centre in northeast Amman.
"On the second day, we destroyed weapons, fuel and equipment in line with our objectives, hitting 18 targets," Jbour added. On the third day, he added, Jordan's air strikes targeted IS strongholds.
The officer stressed that strikes were implemented with caution so as not to harm civilians.
Jbour also revealed that Jordan and its allies in the anti-IS coalition have killed 7,000 militants, emphasising that the war against the group will continue until it is completely uprooted.
So far, of the total 5,500 attacks and overflights led by the coalition against IS, Jordan took part in 946, according to the military commander.
Related Articles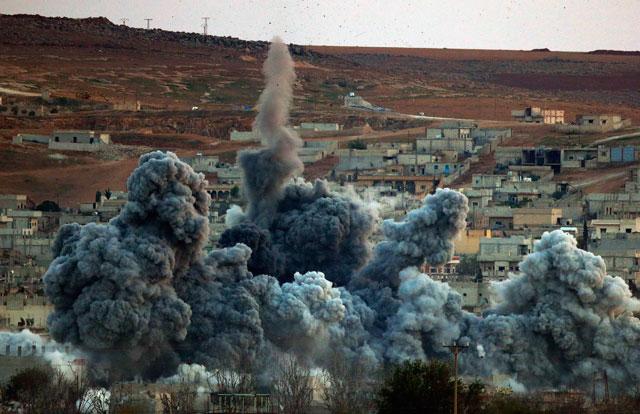 Nov 02,2014
Iraqi Kurdish fighters have joined the fight against Islamic State (IS) militants in Kobani, hoping their support for fellow Kurds backed by US-led air strikes will keep the ultra-hardline group from seizing the Syrian border town.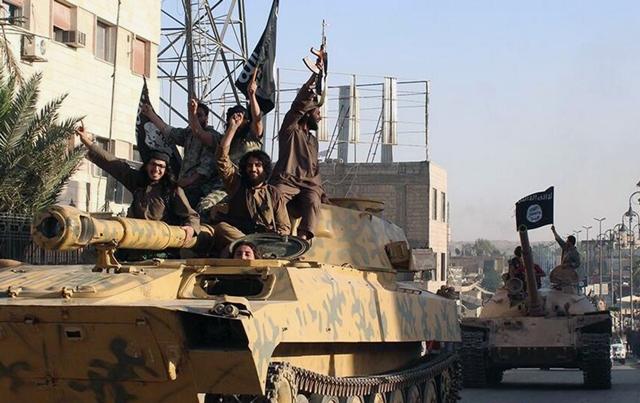 Sep 23,2014
Jordan confirmed Tuesday that its warplanes had joined US-led strikes against the Islamic State (IS) group in Syria, Agence France-Presse (AFP) reported.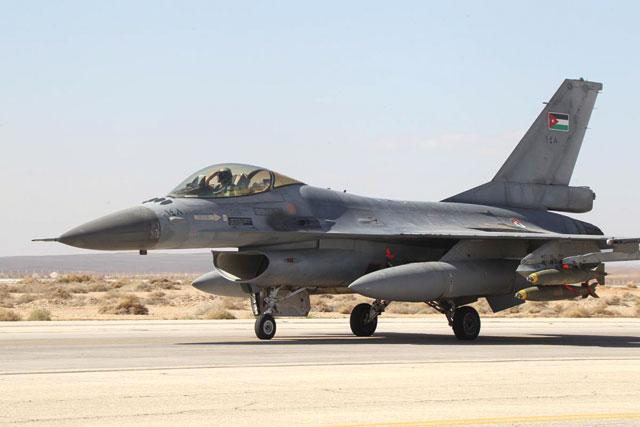 Feb 05,2015
The Jordan Armed Forces-Arab Army (JAF) announced Thursday that Royal Jordanian Air Force (RJAF) fighters carried out "Operation Martyr Muath" in retaliation for the brutal killing of pilot Muath Kasasbeh at the hands of the so-called Islamic State (IS) terrorist group.
Newsletter
Get top stories and blog posts emailed to you each day.