You are here
Jordanian composer produces award-winning album from his 'bedroom studio'
'Wishful Thinking' reaches no.1 on Amazon.com's Best Sellers in New Age/New Releases
By Sara Gharaibeh - Nov 12,2016 - Last updated at Nov 12,2016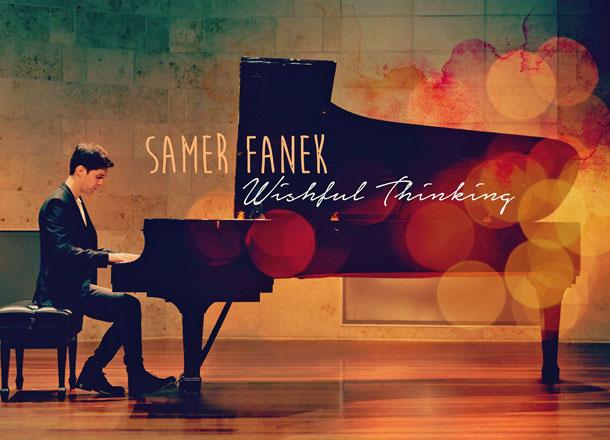 The cover of Samer Fanek's album 'Wishful Thinking' (Photo courtesy of Samer Fanek)
AMMAN — The cinematic orchestra compositions of award-winning album "Wishful Thinking" are actually the product of Jordanian pianist and composer Samer Fanek's "bedroom studio", consisting mainly of a keyboard and music software.
"Instrumental music in movies and video games always inspired me, especially when it made me feel emotional to the point where I'd ignore the movie or game storyline and just focus on the music," Fanek, who spent his teenage years trying to figure out his favourite songs on a keyboard by ear, said in an e-mail interview with The Jordan Times.
Stumbling upon a music software, he started experimenting with sounds and instruments that he has never heard before such as the Japanese koto and the Armenian duduk.
Fanek's album, which he released in July this year, climbed to no.2 on the international Zone Music Reporter Radio Airplay chart and no.1 on the Amazon.com Best Sellers in New Age/New Releases.
It also won a silver medal in the Global Music Awards for best album and creativity/originality as well as a nomination for the 2016 Hollywood in Music and Media Awards in the Contemporary Classical/Instrumental category.
With a variety of inspirations, starting with composers like Academy Award winner Hans Zimmer, Yanni and Nobuo Uematsu, the acclaimed composer of the "Final Fantasy" video game series, to rock influences from the likes of Muse, Queen and Dream Theatre, Fanek's instrumental compositions reflect a combination of genres, "sometimes even crossing multiple genres in a single song", he said.
"Sometimes I'd like to build up the intensity even further beyond using an orchestra, and using powerful guitars and drums is a good way to achieve that."
Although Fanek had been interested in music since an early age, he chose to pursue a higher education degree in computer science at Princess Sumaya University for Technology, followed by a programme in the same field in the US, after which he juggled a full-time job as a software developer and his nocturnal commitment to creating music.
"Part of me had an irrational fear that my creative freedom might be limited if I chose to do a music programme and learned about all the music rules they teach," he said.
It was not until last December that he finally decided "it was time to leave my software developer job and try to make it as an independent full-time pianist and composer".
New technologies in the music industry have made it a lot easier and cheaper for musicians like Fanek to produce professional-quality record music without the need to learn how to read sheet music or play all the instruments in the orchestra, the composer said, noting that his album, which recently made the 59th Grammy Awards' first-round ballot in the Best New Age Album category, took 50 different virtual instruments to complete.
"In the old days, if I wanted to compose music with orchestrations like on my album, I would need to write all the music on a sheet of paper, hire a full orchestra, and pay them thousands of dollars to rehearse and perform the music in a large recording studio."
And yet, Fanek's dream remains to play his compositions with an orchestra for large audiences, both in his current residence in California, and in Jordan, where he follows the progress of the local music scene and says he is "happy to particularly see the music and tech scene thriving this much".
"When I compose a piece of music, I usually create it with the intention that it will create a lot of emotional impact when heard on the CD as well as when performed live… my compositions are piano-driven with a backing orchestra that becomes more powerful as the song progresses, and I imagine that this will translate to a lot of energy on a real live stage."
Related Articles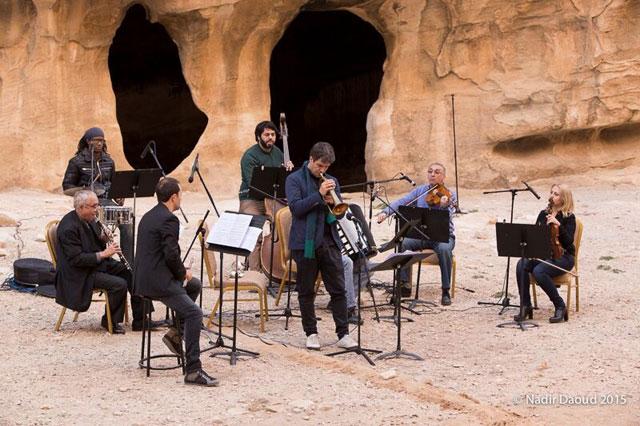 Jun 24,2016
AMMAN — A new album featuring Italian trumpeter and composer Luca Aquino and the Jordanian National Orchestra will be launched at a concert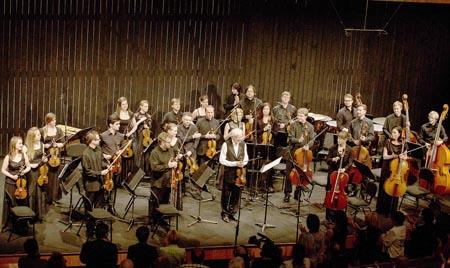 Nov 05,2016
AMMAN — In the scope of the Middle Eastern tour they are currently taking, the Kremerata Baltica Chamber Orchestra, led by founder and prest
Jan 27,2014
The Grammy Awards celebrated outcasts and outsiders, including a couple of French robots, white rappers and a country girl singing about gay rights.
Newsletter
Get top stories and blog posts emailed to you each day.