You are here
Jordanian scientist unveils evolution of cremation practices in area
By Saeb Rawashdeh - Apr 17,2018 - Last updated at Apr 23,2018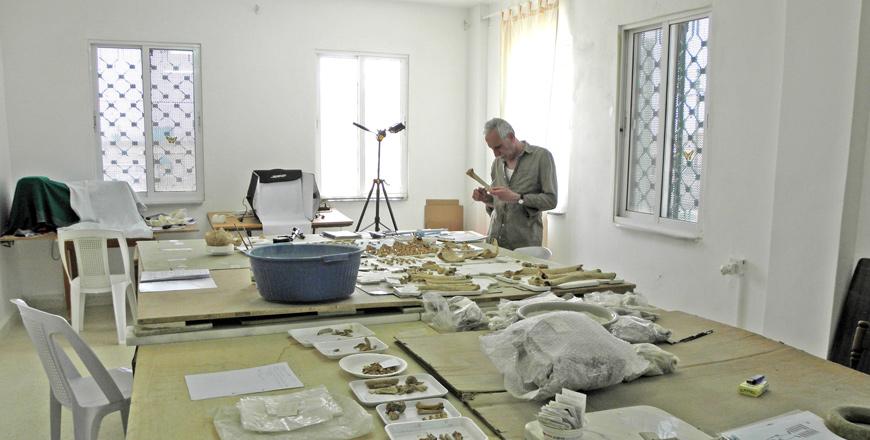 Abdalla Nabulsi undertakes scientific research in order to study human remains in Jordan (Photo courtesy of Abdalla Nabulsi)
AMMAN — Some local scientists recently became interested in the still widely unexplored field of cremation practices in Jordan, coming up with interesting new results.
Abdalla Nabulsi, who is affiliated with University of Hamburg undertook his scientific research to "study the biological structure of the Jordanian population in present and past times". He later got involved in a number of archaeological excavations in and outside Jordan before starting his own bioarchaeological project in Khirbet es-Samrā ancient cemetery.
"As a human biologist, one has to methodologically deal with different kinds of biological features of populations, both the living and the dead," the scholar said, noting that his interest in cremation burials was aroused when Adeib Abu Shmeis, the former head of Amman's antiquities office, asked him to look at some human bones found in a cave tomb in west Amman.
Regarding cremation practices during the Roman period, the researcher said:" The number of confirmed Roman cremation [urn] burials, has lately increased. There are at least eight cases from five sites in the Greater Amman Area, at least three from Zarqa, and one from the north. There are also two previously unrecognised cases from Jerash and two potential cases from the Amman and Salt areas."
Two reported cases from Irbid and Amman are definitely not part of this category, just as the most likely pigeonaries and not funerary "columbaria" in Petra and Irbid areas, he explained.
These findings are a proof that Roman cremation burials in Jordan were not rare, but instead relatively frequent, representing 1-3 per cent of all burials during the first two centuries AD, with a tendency to use leaden urns, the scholar said. "Yet, the dominant burial custom at that time was inhumations in vertical shaft tombs or cave tombs," he stressed.
According to the scholar, there is no credible evidence of cremation in Jordan before the Roman period. "One has to first differentiate between the incineration of human remains as part of a funerary rites, and accidental or intentional, mostly destructive, burning of the bones," he emphasised, adding that the differentiation between the two is easily indicated by biological features and archaeological context.
Cremation was reported in a number of sites dated between the Early Bronze and Iron ages, the scholar said, noting that the reported incidences in the Jordan Valley, Sahab, Tell Al Umairi, Jabal Nebo, Umm and Umm ed-Dananir could be directly excluded as cases of unintentional burnings.
"We recorded two prominent sites of cremation: the 13th BC century Amman [Marka] Airport temple site, where human bone fragments were collected from three layers in and outside the quadratic structure, some of which were burnt, leading the excavators to suggest cremation with different interpretations," he emphasised.
The osteological report showed that all the human bone material found in the three layers belonged to three adults, with 24 per cent of them being variably burnt, he said, noting that "cremation must therefore be excluded".
"The second case is the EBA site of Baābedh-Dhra'a'. Based on the archaeological evidence, the excavators concluded that the burnt layers in three last-to-be-used charnel [bone storage] houses were caused by fires set from outside and that these were not cremations," the scientist explained.
It is difficult to understand that many still refer to these as early cremation sites in Jordan, Nabulsi said, stressing that the introduction of Roman cremation burials in the area was most likely facilitated by the Romanisation of local communities.
"The cultural influences detailed by many historians, are also reflected in huge files of funerary inscriptions, some of which carry the deceased's Latin name and the Arabic name of the father," he elaborated, adding that Greek inscriptions on one leaden urn also reveal local writing variations.
"The numerous cremation cases were mostly found in familial or community cave-tombs dispersed in the vicinity of cities of the Decapolis," the researcher pointed out, noting that "Roman cremations were a costly and extravagant endeavour comparable with New Year's fireworks".
It is not clear why any cultural change in the region always tend to be explained by migration, Nabulsi continued, adding that most cremation findings were discovered during rescue excavations of the Department of Antiquities, whereby some might have gone unnoticed.
"The presently available evidence indicates that cremation burials were not evident in Jordan before the Roman era, when it was frequently practiced, probably by some wealthy and strongly Romanised locals living in rural areas," Nabulsi concluded.
Related Articles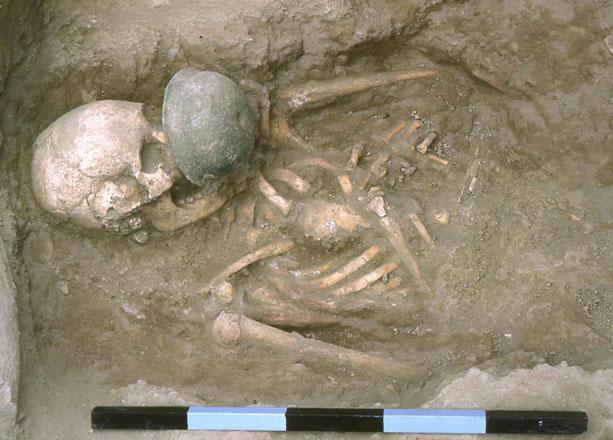 Apr 21,2018
AMMAN — The associate director of the American Centre of Oriental Research (ACOR), Jack Green, on Wednesday delivered a lecture on the rich
Aug 16,2017
CAIRO — Egypt archaeologists have discovered three ancient tombs containing sarcophagi in the south of the country in a cemetery dating back
Nov 25,2017
AMMAN — Remains of ancient houses and funerary inscriptions from the Roman period have been found in Dafyana, a site located in southern Haw
Newsletter
Get top stories and blog posts emailed to you each day.